Is Dan Stevens Leaving 'Downton Abbey'? Here's How to Deal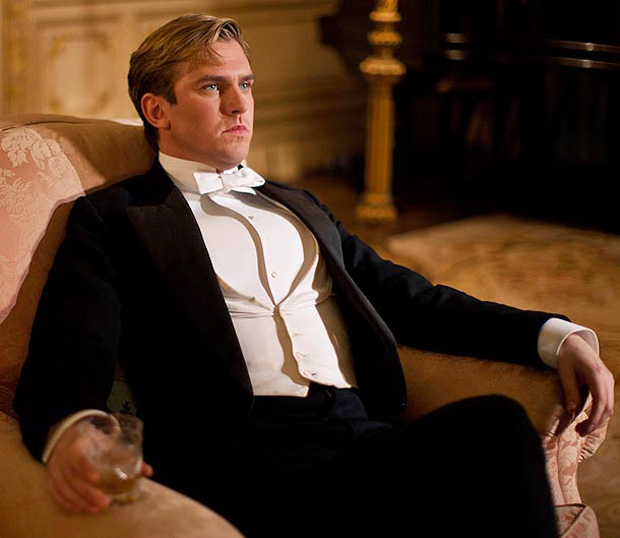 By now you've probably heard all of the many, many, many, many rumors (yes, all those links are separate) regarding the probability that cousin Matthew Crawley (Dan Stevens to all you haters of drama, opulence, and intrigue) may leave the pastoral splendor of our beloved Downton Abbey. Now, while Matthew may be girding his loins from the inevitable fallout from fan and Dowager Countess alike, we here at Hollywood.com? Well, we're grieving. We're in mourning. We can't believe it—we won't believe it! The world of Matthew and Mary, possibly turned upside-down? After all they've been through? After all we, the viewing audience, have been through? Say it ain't so, Julian Fellowes! Say it ain't so, we beg of you.
While sources are playing a rousing game of mum's the word on the fate of our favorite third cousin, once-removed (and therefore totally not creepy and weird, right?), we wanted to offer you a way to cope with the thought of the village without its rightful heir to the family fortune. Oh yeah, that's right, we're droppin' some serious Kübler-Ross Model knowledge on your asses, milords and miladies. So without further ado, we present to you:
The 5 Stages of Grief at the Prospect of a Dan Stevens-less Downton
Stage One: Denial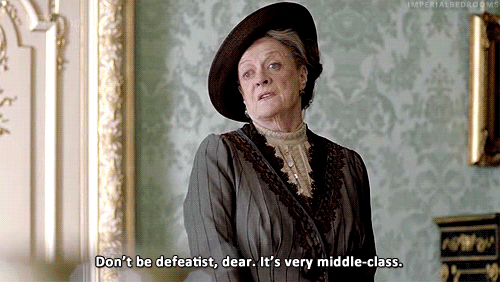 Saying Stevens is leaving is totally defeatist. You're in denial of your own capabilities as a fan to convince him to stay! Yes, let's just keep on him.
Stage Two: Anger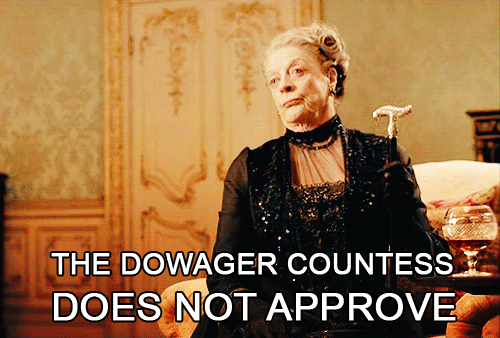 What do you mean you'd rather take your family to live in New York City for six months? Are you KIDDING me?
Stage Three: Bargaining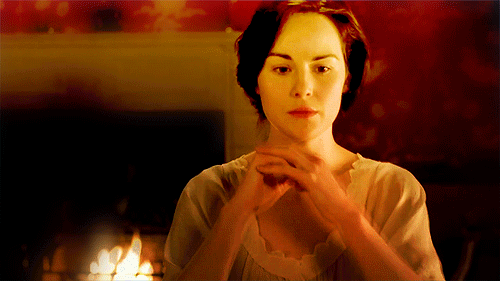 Dear God, we know we have about as much clout with you as Mary, but, do us a solid here and keep Cousin Matthew right where he belongs, OK?
Stage Four: Depression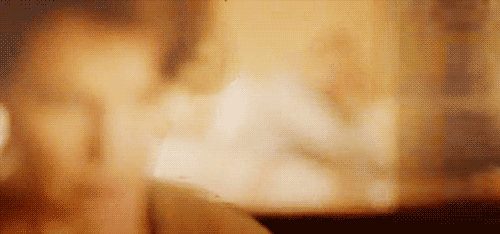 THIS IS JUST LIKE THE TIME CORA LOST THE BABY.
Stage Five: Acceptance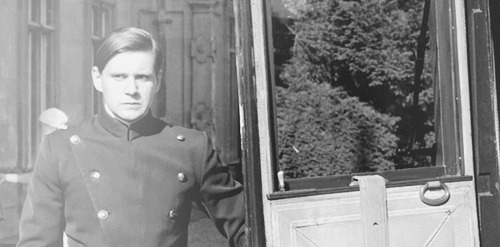 …just because we accept it doesn't meant we have to like it.
Don't leave us, Matthew! We beg of you, please! Think of the children! (and us!)
Hollywood.com has reached out for comment, but did not hear back at the time of publication. In the meantime, soothe your soul with the forthcoming season—that we can confirm he is DEFINITELY IN—of Downton Abbey, which premieres in the US January 6, 2013 on PBS.
[Photo Credit: PBS | GIF Credit: Downton Abbey GIFs]
Follow Alicia on Twitter @alicialutes
More:
'Downton Abbey' Sets Ratings Records, Gives Us Reason to Celebrate
Cast of 'Downton Abbey' Realizes Pun Potential, Takes Subway Downtown
'Downton Abbey' Renewed For a Fourth Season

Tom Cruise, Church of Scientology To Be Focus of Tell-All Documentary (EXCLUSIVE)

Kim Kardashians Best Bikini Moments (PHOTOS)