Is Deke Good Enough For Max Black?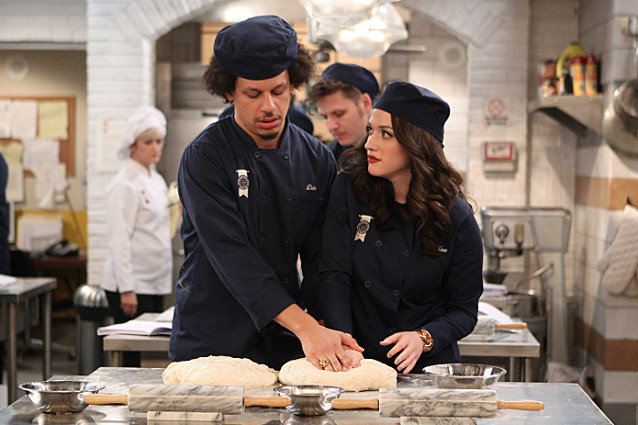 CBS
Falling in love with Max Black (Kat Dennings) on 2 Broke Girls is easy. Putting up with her personality, however, is a difficult exercise.
Max boasts about numerous failed relationships, random hookups and dates gone awry. She's not a happy person, no way. Her glass is always half empty; it's surprising that she doesn't fill her customers' drinks only partially at the diner. Unloved as a child, always broke and a constant pessimist, Max isn't the type of girl to build a strong relationship.
That may change.
Happiness has overcome the busty beauty (although she won't admit it). She's in pastry school and now, she may have finally found a suitable suitor.
Deke (Eric Andre), Max's goofball partner in school, digs her. They have acted like chums since working together, but the sneaky subtext says they're both hot for each other.
Like always, the affection had to win Max over. Finally, Max's feelings got the best of her. She realized that Deke was a good guy. Better than good, she felt attracted to him.
Confusion filled Max's soul — was this love? How could she be so unsure of herself? Turns out, it was legit. Deke planted a big, seductive kiss on Max, one that could make a hardened heart such as Max's beat with joy.
Deke is good for her. He may be oblivious to life, but he's funny, hard working and kind. Max isn't used to kind. And they both love baking.
They may survive. Their relationship is still in the infancy stage. This one's on Max. If she accepts Deke's love (hopefully, it's real), there could be a happily ever after ending. We hope so.