Is The Cast of 'Big Bang Theory' Getting Greedy?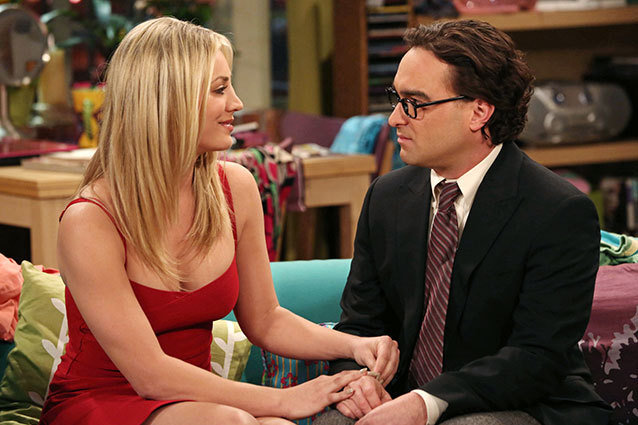 CBS
Johnny Galecki, Kaley Cuoco and Jim Parsons of The Big Bang Theory may be holding out for higher per-episode payment, since the show is such a huge success. Parsons may have even more leverage with his winning another Emmy for Best Actor in a Comedy Series. That may have been part of the reason he was nearly crying up there: "I'm gonna be even RICHER!"
The question is – and I know I'm inviting ridicule for even asking this about the machinations of Tinseltown – are they being too greedy? I don't necessarily think so. 
We've been through this sort of thing before when the cast of Friends decided to do a united holdout to get leverage on NBC in terms of their negotiations. It's obvious that the Big Bang cast members would be drawing from that experience. It looks like they have the upper hand, since the show is a huge success, with the sixth season pulling in an average of nearly 17 million viewers an episode.
According to reports, Parsons and Galecki may be asking for as much as $1 million an episode. Right now they make $325,000 per episode. Yes, that would be quite a leap, but they could make a very strong argument that they deserve it. Let's just hope that Galecki is a lot more assertive than Leonard, his character on the show.
Yes, we're still in rather tough economic times, but for the most part, television and movie salaries, particularly those of its superstars, seem to be immune to that. Many of them are raking in seven-figure yearly salaries. 
I might have felt bad for CBS in the past, but after I saw what they did in their negotiations with Time Warner Cable, I feel no pity. They have quite the deep coffers with their run of successful shows and their casts should be paid accordingly.
Besides, I always root for the geeks.
More:
Use This Chrome Extension To Block All Things Miley Cyrus
The TGIF MilestoneThat Defined Your Childhood
Ken Jeong Gets His Own Sit-Com
---
From Our Partners:


40 Most Revealing See-Through Red Carpet Looks (Vh1)


15 Stars Share Secrets of their Sex Lives (Celebuzz)