Crime-Solving Zombies? 'Veronica Mars' Creator Rob Thomas to Adapt 'iZombie' TV Show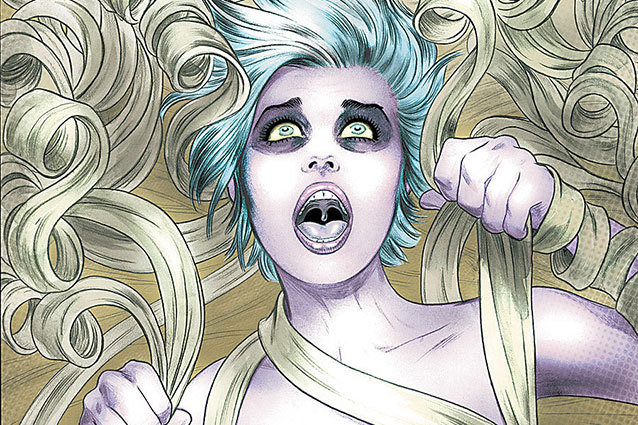 Vertigo/DC Comics
It looks like The Vampire Diaries will be getting a new zombie neighbor. Veronica Mars creator Rob Thomas and writer Diane Ruggiero are teaming up with The CW to adapt the DC/Vertigo comic iZombie into a drama series. The original comic book tells the story of a med student turned zombie who needs to eat brains in order to retain her humanity, but with each brain she devours, she gains the corpse's memories (a concept similar to the book-turned-movie Warm Bodies). The heroine uses these memories to solve homicide cases. The premise of this oddball zombie series is also reminiscent of Pushing Daisies, a quirky show about a pie maker who could bring the dead back to life with a single touch, and used his powers to solve their mysteries. 
But crime-solving med student zombies? You might balk at the very idea, though television execs are champing at the bits to create anything even tangentially related to zombies into a television hit, and how can they not when there's an impossibly large portion of the country tuning into The Walking Dead every week.
This iZombie series seems to be a conflation of two distinctly different markets in the television world. Since that mythical era called the 1990s, the medical drama and the police procedural have ruled the the television airwaves. In the past few years, we've seen an upswing in supernatural shows grabbing for the small screen throne, with programs like Game of Thrones, The Walking Dead, and The Vampire Diaries becoming some of TV's most watched and talked about shows. iZombie seems to be the result of these two genres mashed together with the force of a high speed locomotive. The results are something that represents the changing trends of television in one crime-solving, brain-eating hour of television drama. We have a feeling that this show will either be brilliant or undead on arrival.