Jack Black and Tim Robbins Reunite for a New HBO Dark Comedy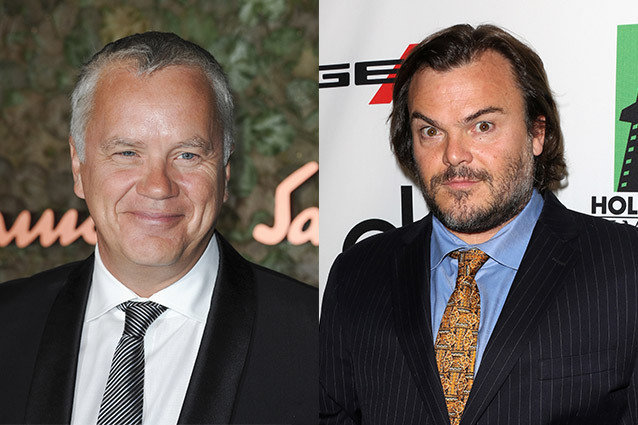 WENN/WENN
Jack Black and Tim Robbins have been tapped to star in HBO's new pilot for the dark comedy The Brink, according to Variety. 
The duo, who will also have producer credits on the show, will play two of the three leads in the comedy, which centers on a geopolitical crisis and how it effects three "disparate and desperate men." Black will play Alex Coppins, a foreign service officer caught on the ground in the middle of the crisis, and Robbins will portray Walter Hollander, the U.S. Secretary of State who has little patience for the officials in the Situation Room. (Although we'd personally love to see Black pull out his guitar in the middle of that high-stress meeting.) The third lead, a Navy fighter pilot, has yet to be cast.
Although Black and Robbins are known for very different types of work, the two have worked together before, on a number of occasions: notably in films like High Fidelity, Anchorman, Bob Roberts, and Tenacious D: The Pick of Destiny, in which Black starred and Robbins appeared as a mysterious derelict.

Roberto Benabib (Weeds) and his brother Kim Benabib penned the script, and Jay Roach will direct the pilot.