Jamie Foxx Will Return To Late Night Sketch Comedy To Host 'SNL'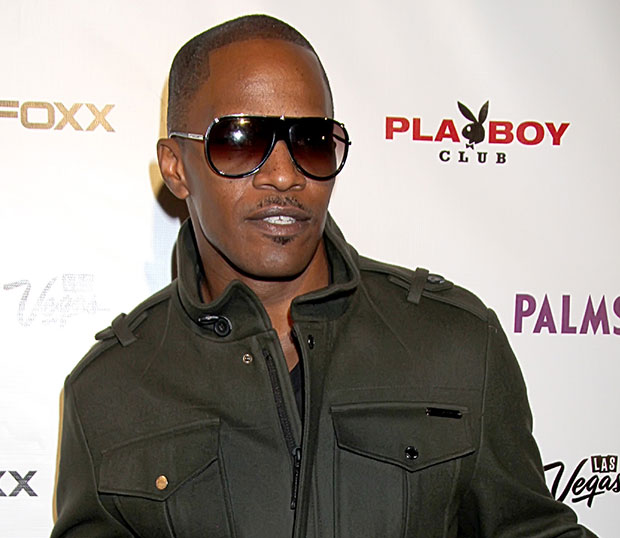 In Living Color may have been the edgier rival to Saturday Night Live during its five season run on Fox, but that doesn't mean the alums of the defunct late night sketch comedy show have been unwilling to take the stage at Studio 8H. Like fellow alums Jim Carrey, Jennifer Lopez, and David Alan Grier, Oscar-winning actor/musician Jamie Foxx will be bringing his In Living Color sensibilities to SNL when he hosts for the second time in his career on December 8. Foxx, who will be promoting his role in Quentin Tarantino's latest Django Unchained, last hosted back in 2000 when blink-182 served as musical guests. This time around, he'll introduce R&B star Ne-Yo.
While an In Living Color/
SNL
crossover seems unlikely (sorry to disappoint, Wanda fans) that doesn't mean Foxx can't produce some serious late night comedy gold. In fact, SNL should just let the 44-year-old star sort through his rolodex to call on famous friends for a digital short. Because, honestly, is there anything that's more unintentionally played like an
SNL
short more than the first 45 seconds of his
"Blame It (On The Alcohol)"
video with
Jake Gyllenhaal
,
Forest Whitaker
,
Samuel L. Jackson
, and…
Ron Howard
? 
Saturday Night Live airs at 11:30 PM ET on Saturdays on NBC. 
[Photo credit: DJDM / WENN.com]
More: 

American Music Awards 2012: The Complete Red Carpet Arrivals (PHOTOS)
(Celebuzz)

Justin Bieber, Selena Gomez Seen Together at American Music Awards After-Party
(Celebuzz)