Jason Sudeikis on 'Saturday Night Live': Should He Stay Or Should He Go Now?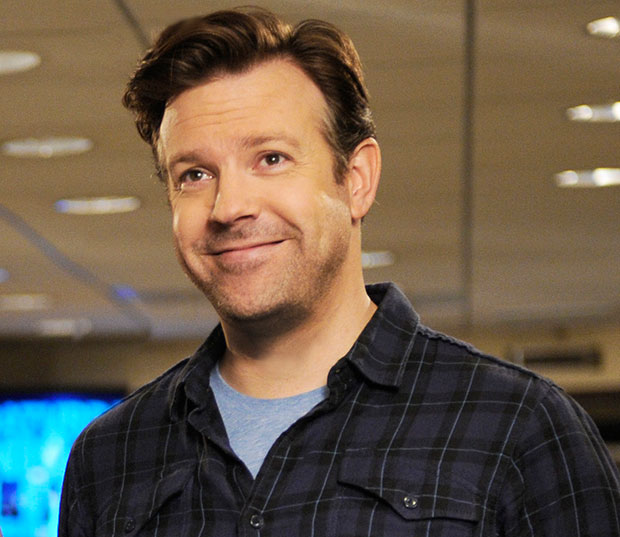 During his time on Saturday Night Live, cast member Jason Sudeikis has played everyone from Billy Ray Cyrus to Vice President Joe Biden, but there's something the 36-year-old is no longer playing anymore: coy. 
In a recent interview with the
Los Angeles Times
, Sudeikis —  who has been on the fence about the possibility of returning for the upcoming 38th season of the late night show — more or less made it clear about what he wants in order to come back. (The Indecisive Exiter is an SNL sketch waiting to happen, no?)
"I'd like the opportunity to use creative muscles that… haven't been asked of me for the first nine years that I've worked there," Sudeikis said. "It could be some sort of title change. The least of the concerns is anything financial. I'm not buying a boat because of writing skits. It's more having a desire to give more to a place I really believe in."
Sudeikis, who played Presidential candidate Mitt Romney all last season ("My Mitt is a little square, a little boring, a little disconnected from the human experience," the star said of his interpretation of the Republican candidate) added, "To stay just for the juice of being in the public eye — of being Mitt Romney — is not enough."
Since Sudeikis is already a featured player, the only "title change" Sudeikis could possibly be referring to is head writer, a position still filled by Seth Meyers. (Meyers is currently tied with Al Franken for the second longest-running cast member on the show, behind Darrell Hammond.) 
But why now? Sudeikis, who has more or less faded to the background over the past few seasons (though, funnily enough, his best contribution is doing nothing more than being in the background during in the surreal "What Up With That?" sketch), has an opportunity to follow suit with his fellow departed cast members Kristen Wiig and Andy Samberg and leave when the time is right. With cast members like Taran Killam and the Emmy-nominated Bill Hader positioned as the show's new power players, Sudeikis (who hasn't had his own sketch take off since his "Two A-Holes" bit with Wiig) would likely wind up in the background again. 
The actor, who has had a rather successful run in mainstream comedies like Going the Distance, Horrible Bosses, and this weekend's The Campaign, could very well be concerned that he's being pigeonholed as the straight man (he'll do it again opposite Jennifer Aniston in the upcoming We're The Millers) on the big screen, but it's hard to imagine that he'll feel less creatively stifled going through the necessary motions on SNL. For Sudeikis not to want to play Romney during an election year seems like a possibly huge missed opportunity, considering how much that type of thing can elevate a career to new heights. (See: Tina Fey as Sarah Palin.) 
While the star has repeatedly said in interviews that he has a hard time with goodbyes (something quite apparent when he all but disappeared during Wiig's tearful farewell back in May) playing this apparent hardball with Lorne Michaels and the rest of SNL cast and crew might not make for the most welcome welcome back. If Sudeikis feels like he has an arsenal of comedy gold up his sleeve, perhaps instead of coming back to SNL, he should pen his own show or script (a move that proved incredibly well for Wiig with Bridesmaids) and re-write the course of his career. That might just give Sudeikis the last laugh he seems to be looking for. 
[Photo credit: Dana Edelson/NBC] 
More: