Jenni Rivera's Reality Series Goes On, Despite Her Death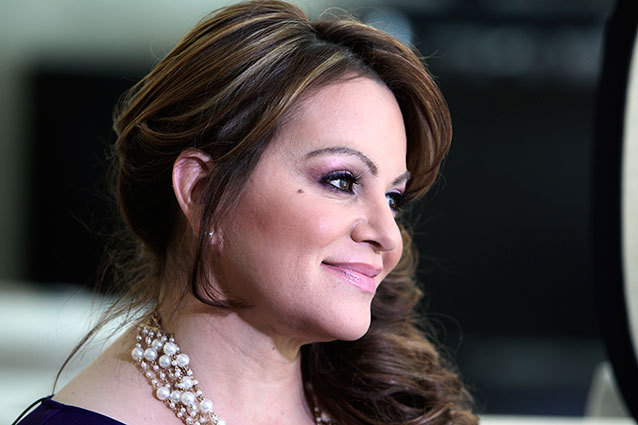 Well, this is kind of… morbid. NBCUniversal's Latino-focused network, mun2, announced today that Season 3 of Jenni Rivera's hit reality show, I Love Jenni, will premiere in April. This news comes despite the fact the beloved pop-singer passed away in a tragic plane crash just over two months ago.
The new episodes will feature Rivera's life in the month before the crash, as well as footage of her family afterwards as they cope with their loss, Deadline reports. We can cue the chatter surrounding whether or not this is a violation of privacy, but, nevertheless, Rivera's children Chiquis, Jacqui, Michael, Jenicka and Johnny and Rivera's sister Rosie have all agreed to appear in Season 3 of I Love Jenni.
On April 7, mun2 will also air a special one-hour tribute episode entitled "We Love Jenni," which will feature messages and anecdotes from some of Rivera's closest family and friends. Some of the most notable well-wishers include Snoop Lion, Diana Reyes, The Voice host Carson Daly, and Extra's Mario Lopez.
While some fans may appreciate these episodes as a way to gain closure on the tragic loss of a beloved icon, it also raises the issue of rubbing salt in old wounds. When the third season does hit the air, it will have been nearly five months since Rivera's death. Whether these episodes will be used as a tool to celebrate the life of Rivera or simply overly publicize a family's famous lost loved one remains to be seen. 
Season 3 of I love Jenni will premiere Friday, April 19 at 9 PM ET on mun2.
Will you tune into Season 3 of I Love Jenni? Do you feel like the network is exploiting a family's loss for monetary gain and ratings? Share your thoughts in the comments below!
Follow Leanne on Twitter @LeanneAguilera
[Photo Credit: Reed Saxon/AP Photo]
---
From Our Partners:

40 Hottest Celeb Twitpics of the Month (Vh1)

'Sports Illustrated' Swimsuit Issue: A Visual History (Celebuzz)