Jerry Seinfeld Talks Web Series and What the 'Seinfeld' Gang Would Be Up to Now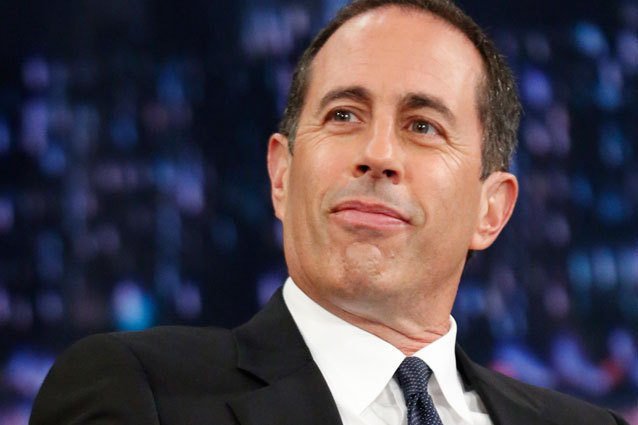 Getty Images
My theory is that you don't have a good show unless years later people are wondering what the characters they grew to love are doing in the present day. That's why people so desperately want reunion shows; they have this need to find out if the characters turned out okay. (I'm looking at you, Friends.)
In an interview with The Hollywood Reporter, Jerry Seinfeld revealed that Jerry, George, Kramer, and Elaine would probably all be doing, well, the same thing they always do: getting into awkward situations. And more specifically for George? Well he'd be hating life, per usual.
"They're going to be somewhat dysfunctional as we remember them," says Seinfeld in the interview. "I imagine there will be some kids, some divorces, social situations is what I would image for the four of them. George would probably have a wife and kids, very normal, suburban and he would be tortured."
However, for real life Jerry, things are looking up. Seinfeld has seamlessly transitioned from the small screen to the even smaller screen with his current web series, Comedians in Cars Getting Coffee. 
In each episode, Seinfeld picks up a guest in a vintage car and cruises the roads with them while they chit chat. And as you can imagine, when you lock two comedians in a car and put a camera on them, things can get pretty silly. The series just finished it's second season with guests Chris Rock, Seth Meyers, Don Rickles, David Letterman, Sarah Silverman, and Gad Elmaleh (Jack and Jill). 
And how is Seinfeld adapting to the new video format? He loves it. "It's instantly everywhere," says Seinfeld. "You go right into someone's pocket, wherever they are. And I really love that."
More:
Four Reasons There is Not a 'Seinfeld' Curse
The Guy Behind the 'Modern Seinfeld' Twitter Account Gets a Job Writing for Fox
Series Finales That Left Us Underwhelmed
Follow @hollywood_com  
Follow @CaseyRackham
---
From Our Partners:

A Complete History Of Twerking (1993-2013) (Vh1)


20 Grisliest TV Deaths of 2012-2013 (Vulture)