'Jersey Shore' Premiere Ratings Take a Nosedive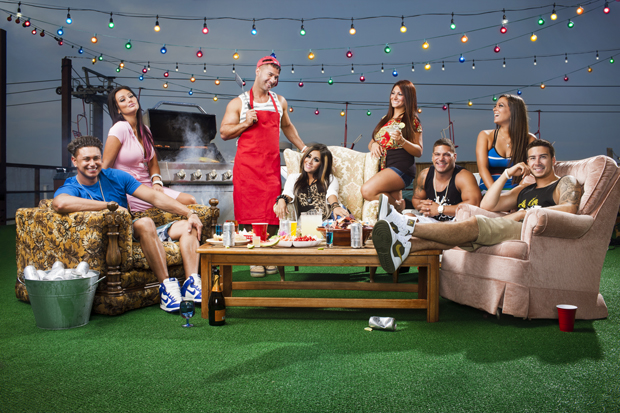 It's only natural that after five seasons of hookups, hangovers, and enough catchphrases to make your head spin, the world got a little bit tired of Jersey Shore. Season six of MTV's highest-rated program started off its final season with numbers so low it would make Snooki's neckline jealous.
According to The Hollywood Reporter, the reality show is down 38 percent from its previous season. Though maybe viewers just got confused and turned the channel? Instead of watching the hard-partying guidos and guidettes from the Garden State going out, they witnessed the roommates growing up. The cast of former party animals are now celibate, sober, or pregnant.
And despite the dip in ratings, 11.96 million people tuned in to the back-to-back-episodes — proving fans love for the show is harder to break than the cast's love for a good GTL.
[Photo Credit: MTV]
MORE:
'Jersey Shore' Premiere Recap: The Song Remains the Lame
Everything You Need to Know about 'Jersey Shore' Before the Final Season