'Twilight' Writer Melissa Rosenberg Signs on for Marvel's 'Jessica Jones' Netflix Series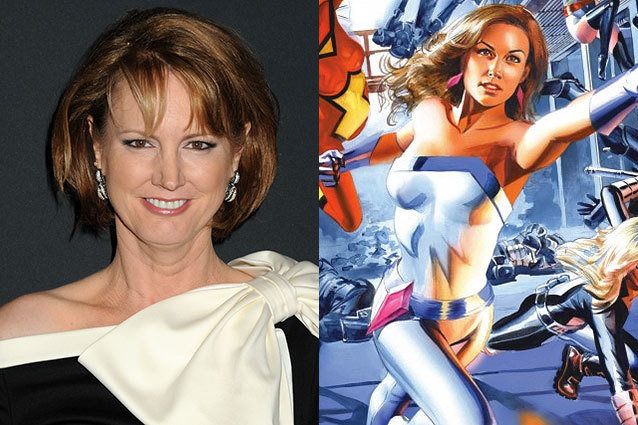 Splash News / Marvel
It seems that Marvel has hit the ground running with its four upcoming Netflix series. Hot off the news that Drew Goddard has been approached to write and produce Daredevil, Marvel has also approached Twilight writer Melissa Rosenberg to write and produce its Jessica Jones series. Now before the pitchforks are brandished and several villages are burned to the ground by the comic book fans who are instantly turned off by the Twilight brand, Rosenberg has had a wealth of experience in television and film beyond the realm of sparkly vampires. It should also be noted that the writer was involved with ABC's now defunct attempt to bring Jessica Jones to the small screen, AKA Jessica Jones, so she has experience with the character. It also helps that a woman is writing a series that finally features a female superhero, something which the cinematic Marvel universe has been in serious need of.
In the comics, Jessica Jones is a costumed superhero/private investigator that has rubbed shoulders with the likes of Daredevil and Spider-Man. She is romantically involved with fellow superhero Luke Cage, who will also be getting his own Netflix series in the coming years. The character was introduced in the critically acclaimed comic book series Alias, a book that many consider to be a landmark title in comic book history.
Hopefully, Rosenberg is as up for the task as her résumé leads us to believe. Her previous work includes writing for the early seasons of Dexter (the good ones) and a number of episodes for strong, clever shows like The O.C. and Ally Mcbeal, both of which feature some strong female characters and a fun amount of wit that every comic book series needs.
This news coupled with Goddard's Daredevil signing shows that the Marvel brass is doing its best to select the perfect creator to write and produce each one of their series. The comic giant has found success in allowing its creatives to steer the ship on their projects. Marvel's key to success is in the way that its characters feel distinctive in their solo outings. Just as each individual comic book series has its own writer and penciler to fill in and color the world with their own sensibilities, Marvel has let the writers and directors of their films  put their own style and influence into each film. Kenneth Brannagh was allowed to give Thor a nice helping of Shakespearian gravitas and tragedy that made the God of Thunder feel mythic. Joss Whedon put his trademark wit into the mouths of The Avengers, which helped each member of the team shine. James Gunn and Edgar Wright, who are directing Guardians of the Galaxy and Ant-Man respectively, also stand to give each film their own individual touch that will fit in and highlight the best parts of the properties' characters. Most importantly, Marvel is choosing writers and directors that fans feel safe entrusting their beloved characters to. Hopefully, their winning streak continues when Jessica Jones hits Netfix's streaming service.