Jessica Simpson Gives Birth… to NBC Pilot Based on Her Life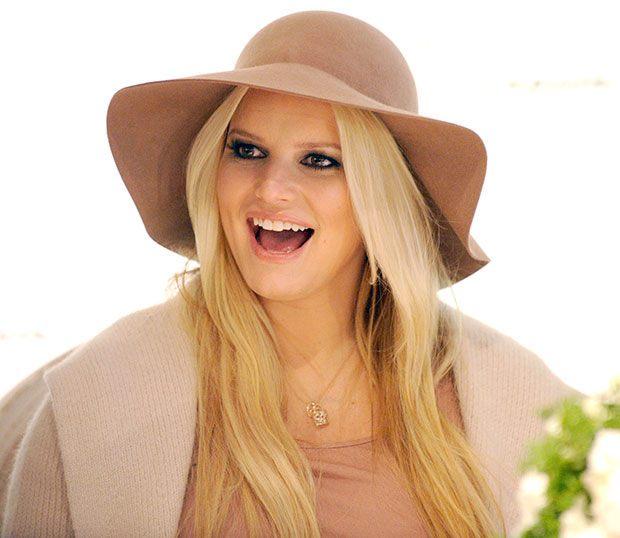 Reveling in the hedonistic whimsy that has guided you through high school, college, and early adulthood, you're bound to have mulled over the supposition that your life would make an entertaining television show. Well, it wouldn't. Not to anyone but you and your circle of friends, anyway — don't take it personally, almost nobody's real experiences are nearly as universally appealing as they so egotistically assume. But when you're already famous, that's a different story (and you're afforded the benefit of the doubt to give it a go). Lately, the endeavor of turning life into small screen merriment has become common practice. Michael J. Fox is doing it. Donald Glover is doing it. And now, Jessica Simpson is doing it: the recording artist/fashion designer/celebrity gestater is developing a comedy pilot about her life for NBC.
The network announced the news of the project, which will be written by Nick Bakay (screenwriter of recent features like Zookeeper and Paul Blart: Mall Cop) and produced by Electus. "I often find myself thinking that no one could ever make up the things that actually happen in my life," Simpson says in an NBC press release. "So between the real life elements and a great team of writers, I think we'll have people laughing!"
Former NBC co-chair Ben Silverman, now CEO of the Electus production company, calls Simpson "a modern-day Lucy with incredible comedic chops," adding, "From running a fashion empire to wrangling her public image as a new mom, we see Jessica's character approach a variety of 'everyday' circumstances that will get audiences laughing out loud."
How exactly Simpson will fit the bill of Silverman's designation of her as "modern-day Lucy" is yet to be determined — yes, they've both dabbled in the comedy of human incubation…
…both endorse dietary products or organizations…
…and both have some genuinely intriguing takes on fashion…
Will you tune in to watch Simpson's show?
[Photo Credit: Wenn]
More:
Charlie Sheen Wants to Appear on 'Two and a Half Men' Finale — VIDEO
'The Carrie Diaries': 'Sex and the City' for a New Generation
'Fringe' Series Finale: New Promos Are Awesome-Slash-Terrifying — VIDEO

Craziest Celebrity Swimsuits (Celebuzz)