Jimmy Fallon: 'It's Time for Jay Leno to Go'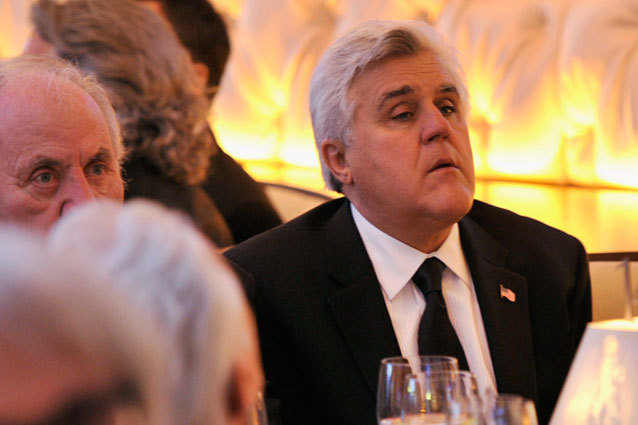 UPDATE: Fooled you! It's time to set the record straight: Twenty-five-year-old Jimmy Fallon of S.C. would prefer to see Jay Leno off the air, not the late night host. Still curious about the Whole Foods employee's thoughts about the late night shift? Read on!
EARLIER: For the past two weeks, rumors have been circulating that Jimmy Fallon will be taking over Jay Leno's late night spot. While NBC has yet to comment on the situation, Leno has said that he hopes that Fallon will get his slot. But Jimmy Fallon isn't as kind.
"I think it's time for him [Jay Leno] to go," he tells Hollywood.com. "Back in the day, he was great and he could actually relate to everybody and what they were going through. But now, he's just too old. He's an old man [and] it's time for him to be done."
RELATED: Where Will Jay Leno Fans Go If He Really Leaves NBC This Time?
And if, in fact, Jimmy Fallon does move up into Leno's spot, Fallon thinks Seth Meyers would be a great choice to replace the vacated Late Night hosting spot. "It would be awesome. Seth Meyers would be amazing actually because he just smokes so much pot and he's just perfect," he jokes.
If Meyers doesn't work out, Fallon says Jonah Hill would also be a good replacement "because his attitude is just amazing." "He's absolutely hilarious in everything that he does," he says. "And I've yet to see anything of his that doesn't completely crack me up. I always end up watching his deleted scenes and the outtakes and everything, he's just so funny."
RELATED: Seth Meyers Could Take Over for Jimmy Fallon
Fallon's criticism is not just reserved for Leno, though. He also tells Hollywood.com Saturday Night Live isn't as good as it used to be. "Honestly, it got kind of dull for me," he says. "I liked the older episodes a lot better."
RELATED: Jay Leno Jokes About His Dismissal from NBC
Including ones that starred Justin Timberlake and Jimmy Fallon, who recently devoted a whole week of shows to The 20/20 Experience singer. But Fallon, a 25-year-old Whole Foods Market employee from Goose Creek, S.C., says he doesn't feel as though he would vibe with Timberlake: "I don't think he could handle being around me. I don't think he could handle my lifestyle. I can basically do anything, be anything I want to be. He's just no spontaneous enough for me. That's just who I am."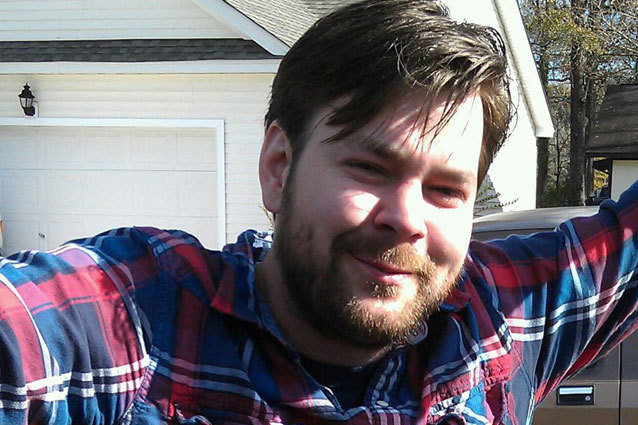 What South Carolina native Fallon can predict, though, is how people will react hearing that he shares a name the popular Late Night host. "I get that from my friends, my family, from customers I deal with all day long," he says. "When I was in school, I [even] got it from teachers." And, no doubt, from many of you on this April Fools. 
Follow Lindsey on Twitter @LDiMat.
[Photo Credit: Larry Busacca/WireImage; Facebook]
---
You Might Also Like:


Topanga's Revealing Lingerie Shoot: Hello '90s!


13 Most WTF Fan Tributes