GASP! Jay Leno and Jimmy Fallon Team Up to Address 'Tonight Show' Rumors — VIDEO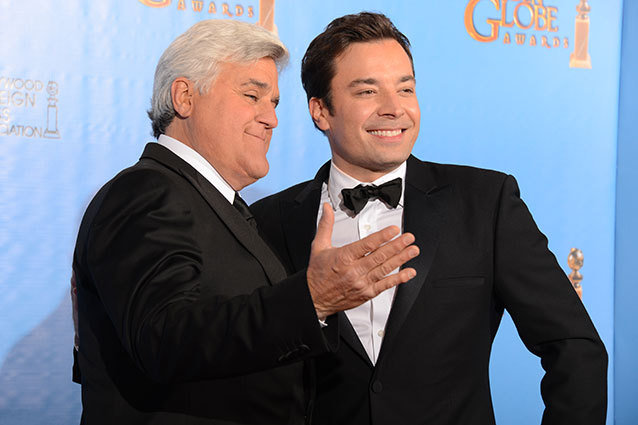 OK, guys: is this an April Fools joke, or are you actually going to be serious on the silliest day of the year? The men of NBC's late night line-up, Jimmy Fallon and Jay Leno, have teamed up to address the hullabaloo surrounding the re-ignited late night wars in a clip that will air tonight on Late Night with Jimmy Fallon. We're not going to be fools about it, but it does seem pretty legit.
The video is merely a preview of the phone conversation commiseration to come, but does explicitly deal with the exhaustion the two no doubt feel about the hyped-up rumor flurries surrounding the future of The Tonight Show. The clip features both men — one hounded while the other lies in wait — and is sure to get tongues wagging (and eyes tuning in).
Check it out, below.
What do YOU think of the return of the late night wars? Let us know in the comments.
Follow Alicia on Twitter @alicialutes
[Photo Credit: Hollywood.com]
---
You Might Also Like:


Topanga's Revealing Lingerie Shoot: Hello '90s!


13 Most WTF Fan Tributes