Jimmy Fallon and Jon Hamm Drop the Funniest Photobombs EVER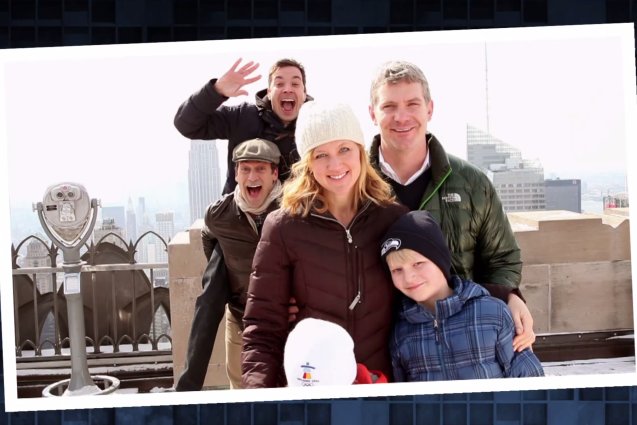 The Tonight Show Starring Jimmy Fallon/YouTube
If you took a picture of you and your friends at the top of New York City's Rockefeller Center, there might be a good chance that two celebrity hooligans ruined your view of the world's most famous skyline. That's because The Tonight Show host Jimmy Fallon and Mad Men's Jon Hamm set up a camera at the top of the Rock just for the sole purpose of photobombing eager tourists.
It started off plainly enough with Hamm walking casually behind some tourists before Fallon joined in the tomfoolery. But the madness quickly escalated, beginning with a chest bump and followed up with Don Draper giving the late night host a piggy back ride. Then things really got zany with the two of them renacting the memorable "spaghetti kiss" scene from Lady and the Tramp with a hoagie (I thought they called them subs in New York…) and then popping up like a pair of whac-a-moles from a fake parapet.
Most people would absolutely hate having their photos ruined by a couple of jerks. But I have a feeling these folks walked away pretty happy with the pics they took.