Jimmy Fallon to Replace Jay Leno, 'Tonight Show' to Return to New York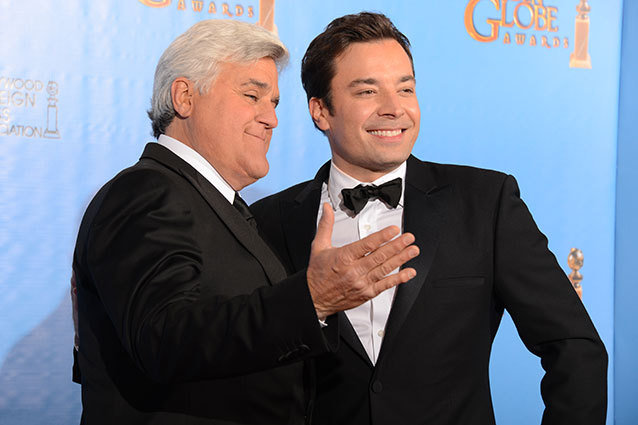 It seemed like it would be impossible to replace King of Mediocrity Jay Leno from his throne at The Tonight Show, but maybe his recent jabs against NBC have unseated him. Today the New York Times announced that Jimmy Fallon would replace Jay Leno as the next host of the show and that when he does, the show will move from Los Angeles back to New York where it started in the '50s. 
It's not like Jay Leno is being chased out the door or anything, but the network wanted to cement its line of succession and let the world know that renovations are being done on the network's famous headquarters at 30 Rockefeller Center — including a new Tonight Show set. They speculate that Fallon, who currently tapes his hipper take on late night in Manhattan, will take over in the fall of 2015.  
RELATED: Jay Leno Slams NBC Again
Those with even a slightly adequate memory can recall that this is exactly what happened to Conan O'Brien, who was promised the show and then had it yanked back when Jay Leno decided he didn't want to retire after all. Considering the resources they're putting into the new set and the network's souring relationship with the bechinned host, it seems like history won't be repeating. 
Follow Brian Moylan on Twitter @BrianJMoylan
[Photo Credit: Robyn Beck/Getty Images]
---
You Might Also Like:


Topanga's Revealing Lingerie Shoot: Hello '90s!


25 Stars Before They Were Famous