Joel McHale's 10 Funniest Moments That Will Make Us Miss 'The Soup'
It was announced last week that The Soup is getting canceled, which is really sad. Joel McHale always had funny commentary on the most insane reality and scripted TV show moments. He brought on amazing celebrities to roll out the jokes and even do spoofs. After 22 seasons the show will have its finale on December 18. But here is a look back to Joel's 10 best moments on the show!
1. When he brought on the cast of Community and Dan Harmon
2. His amazing spoof of True Detective with Jim Rash
YouTube/E!
3. Telling off Chris Brown in the best way
4. Pointing out another really dumb concept for a show
5. Sadly dissing himself, E!, and Community all in one joke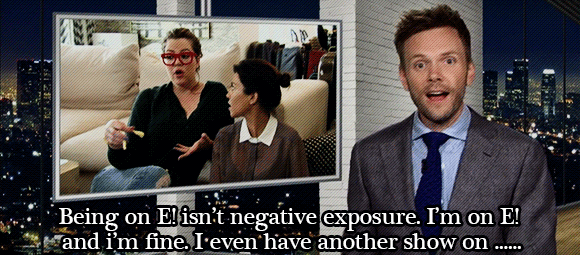 6. The Soup & The Walking Dead crossover
7. When he tore down Kim's terrible logic
8. The Soup's reality show reunion
YouTube/E!
9. His excellent comeback to this crazy mantra
10. Joel pointing out what not to eat at the Kardashians' home
YouTube/E!