John Goodman Reigns Supreme in 'Community' Teaser
Could anything be more exciting than this teaser for Community's third season, which depicts a hyperdramatic John Goodman, playing the head of a dismal community college's air-conditioner repair department, delivering an articulate and heavily threatening speech to the diminutive Dean Pelton (Jim Rash), who will, this season, take a well-deserved "series regular" billing, and an even more fundamentally stupefying goatee? Maybe the snippets of a ragged Jeff (Joel McHale), a befuddled Pierce (Chevy Chase), or a shrieking Abed (Danny Pudi). In any event, Season 3 of NBC's Community, which premieres on Thursday, September 22 at 8/7c, be looks to be television wildfire.
Click the below picture to see our galleries for the first and second seasons of Community.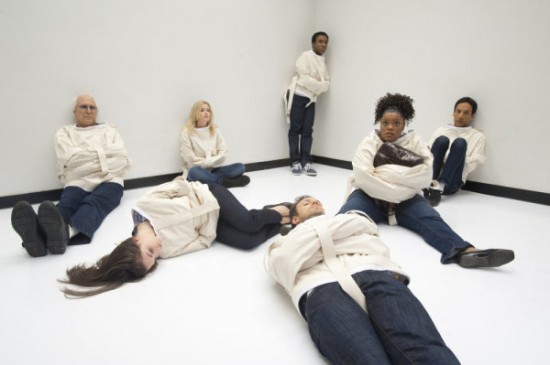 Source: TVLine