Jonah Hill's Hilarious 'SNL' Promo: 22, 23 and 24 Jump Street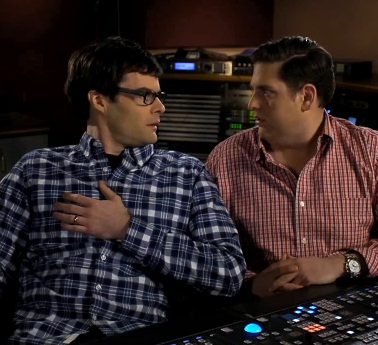 Considering the success of Jonah Hill's last hosting gig on Saturday Night Live, his Oscar nomination for his role in Moneyball, and his highly anticipated upcoming comedy 21 Jump Street, the fact that he's heading back to SNL to host this Saturday makes a good deal of sense.
Hill has taken up with his
Superbad
costar
Bill Hader
for your usual
SNL
promo shtick: jokes that start off with relevance to the actor's career and then descend into absurd silliness. In other words, the perfect formula for comedy. In the below clip, Hill answers the question that has been around since the 1980s: what exists at 22 Jump Street? And 23? And 24? The answers may surprise you.
Watch Jonah Hill and The Shins on SNL this Satruday at 11:30 p.m. ET/PT on NBC.