Josh Hutcherson Tells Jay Leno About His Most Embarrassing Moment Ever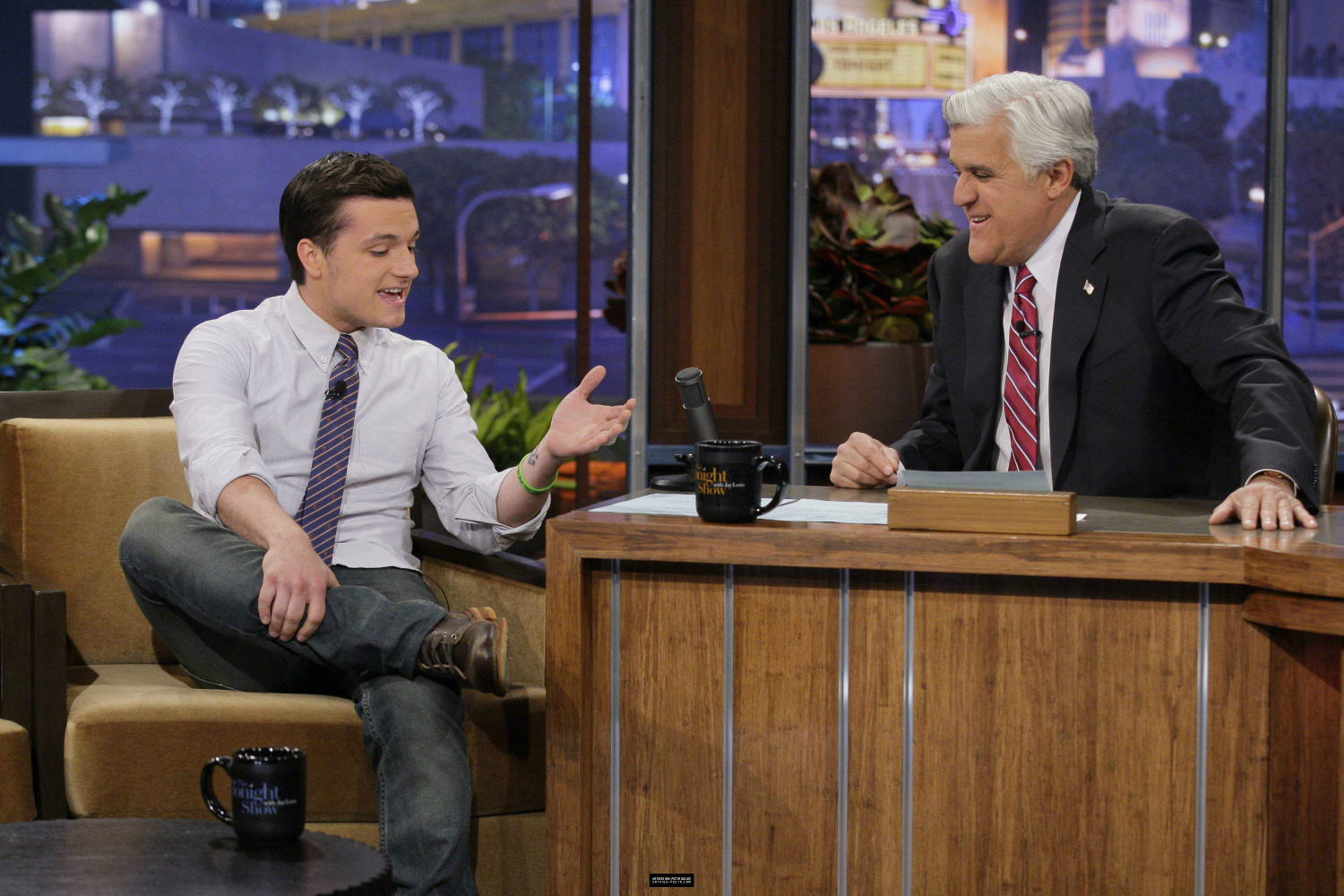 It's a good thing Peeta Meelark didn't have to throw any fastballs during The Hunger Games or else he might have been really doomed. During a visit to The Tonight Show with Jay Leno on Tuesday night actor Josh Hutcherson reluctantly opened up about his chance to throw at the first pitch at a Cincinnati Reds' baseball game, which he called "the most embarrassed I've ever been."
The 19-year-old star, described in cringe-worthy detail about how after weeks of practicing and fantasizing about getting on ESPN's "Top 10" plays segment after being invited to throw out the first pitch at a sold out (43,000 people in attendance, to be exact) Cincinnati Reds game over the weekend, his nerves got the best of him. Rather than pitching one right down the pipe to his favorite player Brandon Phillips, Hutcherson, who swore that he is "a better athlete than that", threw the ball right in the dirt. Even worse? Hutcherson told Leno, "I threw it like a girl." Yeah, tell that to Katniss! Watch Hutcherson relive the horror here:
But Leno wasn't done rehashing embarrassing moments from Hutcherson's past. The talk show host later show a clip of a young Hutcherson (possibly) croaking in an episode of ER. Hutcherson looked mortified watching himself as a youngster, but he looked awfully cute then… and now. Check it out around the 2:24 mark:
Did you catch Josh Hutcherson's visit to The Tonight Show? Do you think he's a charming guest or did that "throw like a girl" thing ruin your Peeta crush forever? Should he earn a spot on ESPN's "Not Top 10" plays for that dismal pitch? Did you also notice that he referred to since-departed Gary Ross as their "veteran director"? Sound off in the comments section!
Follow Aly on Twitter @AlySemigran
[Photo credit: NBC]
More:
Home of The Hunger Games on Hollywood.com 
Hunger Games Star Josh Hutcherson: Playboy?
Watch Josh Hutcherson's Detention Trailer