Julianne Moore Takes a Serious Approach to Sarah Palin in New 'Game Change' Trailer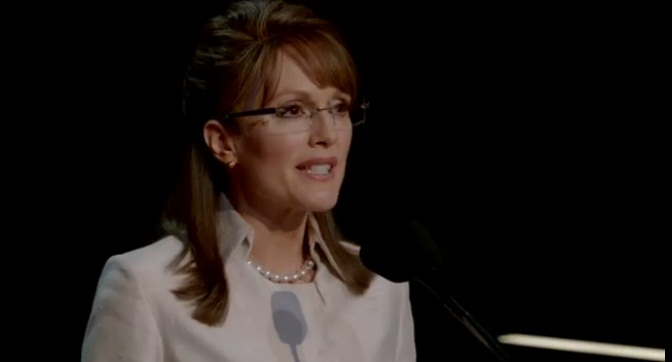 Most, if not all, portrayals of Sarah Palin in the media to date have been highly satirical. The former vice presidential candidate is an easy target for parody. The HBO movie Game Change, however, takes a different approach to the controversial figure.
Julianne Moore portrays Palin in a more biting, intelligent and sincere way than we've seen before. However, this doesn't mean the film looks to idealize Palin. From the looks of the trailer, Game Change depicts Palin as ambitious and cut-throat, but highly unqualified for her vied political position. All this in mind, the upcoming film seems to take a relatively balanced approach to illustrating one of the most polarizing political figures in recent history. And Moore's performance looks to be exquisite.
Ed Harris stars as John McCain, with Woody Harrelson alongside as campaign strategist Steve Schmidt. The movie, directed by Jay Roach, will premiere on HBO on Mar. 10.
Source: TVLine