Keep CALM and Lower the Volume: FCC Ban on Loud Commercials Begins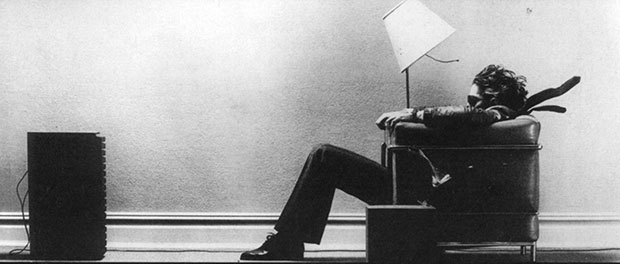 Sorry, America: your favorite thing—those blaring, insanely-loud TV commercials—that you love so much, will soon be a thing of the past. Starting today (December 12), portions of the CALM Act (2010's Commercial Advertisement Loudness Mitigation Act) will begin to go into effect, limiting the broadcast volume of advertisements on television.
The new rule will require TV commercials to be no louder than the average volume of the programs they accompany. Previously, advertisers were allowed to play their spots as loud as the loudest moment (or sometimes, it seems, louder than that, even) of the show. Once one started doing it, they all started doing it. And so began the world we have lived in, up until this point. The folks over at Wired have a great visual representation of the madness, if you're into clicking things.
Vicious cycle admonished at last! But it's not that easy, because the FCC is apparently too night for its own good: the rule won't go into effect immediately, but rather the FCC will give stations a year to reach the approved-upon compliance. Our ear's friends over at the Federal Trade Commission approved these final rules of the law last year, and overall implementation of them does begin Thursday, but the aforementioned grace period has been initiated in order to accomodate any financial hardships the new rules burden our very loud TV provider friends will face in order to make the changes.
But if you think you can leave this one all up to the FCC, know this first: they are relying on the nosy neighbor/good samaritonness of its TV-watching friends to monitor industry compliance and notify them with any violators. (Complaints can be filed at fcc.gov/complaints.) Now if only they could make Spotfiy and all our other favorite music apps follow suit! At least we know something was getting done while they all avoided doing anything that involves fixing the economy.
Are you excited about the new rules? Think of any advertisements you'll be happy to see shushed? Make some noise about 'em…in the comments!
[Photo Credit: Maxell]
Follow Alicia on Twitter @alicialutes
More:
Supreme Court Rules Against FCC in TV Profanity Cases
Jessica Chastain, Kathryn Bigelow & More React to Golden Globe Nominations!
Thursday TV Throwback: Why 'Popular' is Still Popular 10 Years Later

Justin Bieber Murder Plot Foiled: Two Men Had Planned on Castrating and Strangling the Pop Star (REPORT)

Kim Kardashians Best Bikini Moments (PHOTOS)