Kerry Washington Is Set to Host 'Saturday Night Live' — Things are About to Get Scandalous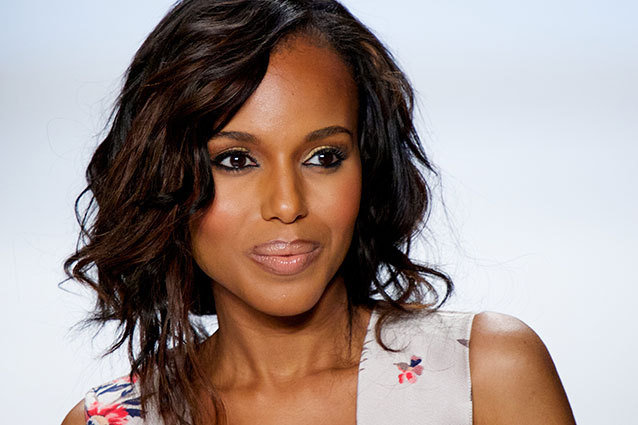 Alberto Reyes/WENN
Things are about to get "handled" in Studio 8H. Emmy-nominated Kerry Washington, who plays the impeccably dressed and intensely fierce Olivia Pope on ABC's Scandal, will be the next dramatic-actress-turned-high-jinxer when she hosts Saturday Night Live on Nov. 2.
Washington, who recently came off of a loss at the Emmys, is ready to trade in her Louis Vuittons for… whatever comedians wear on their feet these days. While it isn't at all new that SNL has tapped a traditionally dramatic actress to be host, it will be interesting to see if the show can pull off a Scandal-themed sketch without it coming off as completely boring. It's not that Scandal isn't a solid show, it's more that it doesn't really have a funny bone to help it transition from a drama to a comedy. At the very least, maybe will get to see Washington have an affair with Jay Pharoah's President Obama.
One things for sure, Washington is going to be dressed to the nines. We can just picture her turning to the costume team and vetoing all of the crazy outfits because, let's be real, Olivia Pope would never trade her fine-fitting pants for, well, anything.
Eminem will be the musical guest on Nov. 2, presumably in an effort to hype up attention for the release of his new album, The Marshall Mathers LP 2, on Nov. 5. Edward Norton will host SNL alongside musical guest Janelle Monae on Oct. 26.