Ke$ha Shows Shocking New Side in Documentary Series 'My Crazy Beautiful Life'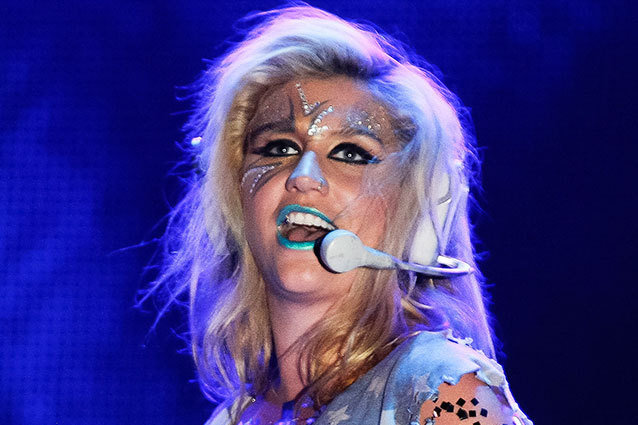 Ke$ha haters might have to rethink how they feel about the outrageous singer after watching her documentary series, Ke$ha: My Crazy Beautiful Life. The new show, premiering in April on MTV, shows a shockingly soft and raw side to the star that is usually hidden underneath the crazy makeup and pounds of glitter. The just-released promo promises that audiences will get to know the real human behind the superstar — vulnerabilities, anxieties, hopes, dreams, and all.
From the mental and physical tolls her performances take to her quest to find love — not to mention the harrassment and abuse from critics about her music and her body — Ke$ha allowed her brother to film it all: the highs, the lows, and all the breakdowns in between. "My message is to give the haters the finger, and just be yourself," Ke$ha says. Shot over the course of two years and directed by Ke$ha's brother Lagan Sebert and family friend Steven Greenstreet, the series chronicles the journey Ke$ha took as she traveled the world performing and recording her Warrior album.
RELATED: Ke$ha To Release 'Crazy, Beautiful' Illustrated Memoir
Watch the promo for the documentary series below:
What do you think of the footage? Are you surprised or excited to get to know the real person behind the megastar? Hit the comments with your thoughts!
Ke$ha: My Crazy Beautiful Life premieres on Tuesday, April 23 at 11 PM ET/PT on MTV.
Follow Sydney on Twitter: @SydneyBucksbaum
[Photo Credit: Buda Mendes/LatinContent/Getty Images]
---
You Might Also Like:


Topanga's Revealing Lingerie Shoot: Hello '90s!


13 Most WTF Fan Tributes