Why You'll Heart Kevin Hart on 'Saturday Night Live'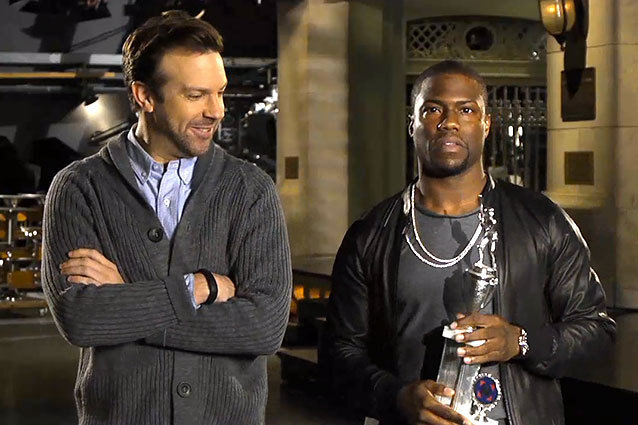 Despite the fact that Season 38 of Saturday Night Live has featured three out of the four 2013 Oscar winners (Anne Hathaway, Jennifer Lawrence, and Christoph Waltz), we could just walk away from the season talking about a Teen Choice Award nominee: Kevin Hart.
That's because the Think Like a Man star might just be what Saturday Night Live needs to turn around Season 38's disappointing back end. Though the sketch comedy series has locked in bonafide stars like Lawrence, Waltz, and Justin Bieber since January, there have been few laughs to match their big wattage. But Hart — who's not only impressed on the big screen, but in small screen projects like Modern Family as well — has built a reputation as a quiet force in the industry. (Just see his 2011 stand-up comedy film Laugh at My Pain, which managed a Top 10 box office debut.)
RELATED: Kevin Hart in New 'SNL' Promo
And that's exactly what SNL needs — not a big, splashy star who's currently gracing magazine covers. (But if that's what you want, don't worry — Justin Timberlake will be hosting March 9.) It needs a host who's (gasp!) actually funny. 
Luckily, Hart should do the trick. Will you watch Saturday night's episode, with Macklemore & Ryan Lewis as musical guest? Talk about the episode here, and be sure to return Sunday morning for a full recap of the episode!