Kill the All-Stars: How to Fix 'Celebrity Apprentice' and 'DWTS'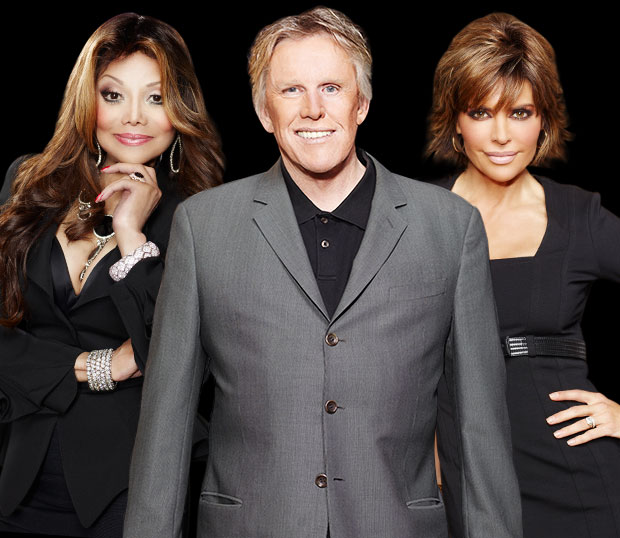 I used to love a good all-stars edition. Back in the heyday of The Real World/Road Rules Challenge (not the make-out fest it's become today—I blame you, Trishelle), it was fun to watch past favorites compete in challenges that had nothing to do with the navel-gazing they did on their original shows. 
Likewise, I ate up every second of Top Chef All-Stars, which mashed together every amazing contestant—good or bad—while weeding out the boring ones. 
Throwing past seasons' spicy leftovers into a room and having them duke it out against each other used to feel exciting. But now it just feels, well, reheated.  
Case in point: the cast of Celebrity Apprentice All-Stars was announced this morning and I'm sadly underwhelmed. Sure, they have a couple fan favorites like Bret Michaels as well as oddballs like Latoya Jackson, Lisa Rinna and Gary Busey. But Lil' Jon? Brande Roderick? Trace Adkins? Come on, Trump: Where's the shocker?
It's all just another reason why the all-stars format—without some new element of surprise—needs to be put out to pasture. 
Take Dancing With the Stars All-Stars. Now in its 15th season, it's admirable that the show tried to mix things up with all-stars. But by pairing most of them with their past partners, it stripped much of the excitement and surprise away. Yes, some people still want to yell at their TV screens when Bristol Palin makes it through another week. But haven't we been there, done that? Why not pair Palin with outspoken shirt-hater Maksim and see the fireworks explode?
It looks like I'm not the only one who's feeling lukewarm. Ratings for the premiere of DWTS were down from the past two seasons. Don't get me wrong, Dancing With the Stars still pulls in enviable numbers. But it's a missed opportunity to create something cool and new. 
For the upcoming season of Celebrity Apprentice, I hope they take a cue from another reality competition, So You Think You Can Dance, and throw the audience some genuine curveballs. Instead of bringing back old-timers and having them compete in the same exact format, SYTYCD smartly paired its all-stars with new contestants. Viewers still got their dose of fan favorites like now-movie-star Twitch and now-Lady-Gaga dancer Mark Kanemura. But it felt fresh and exciting thanks to a crop of brand new faces.
And no, Latoya and Lisa Rinna, Botox doesn't count. 
[PHOTO CREDIT: Virginia Sherwood/NBC]
Follow Michelle on Twitter @HWMichelleLee
More:
Aubrey O'Day Talks 'Celebrity Apprentice': 'I'm Just Great at Making Television. Period.'
'Dancing' Backstage With Louis Van Amstel: The Pressure is On Thanks to Sabrina's 'Iron Will'