Kurt Sutter's Biting 'Sons of Anarchy' Renewed for a Fifth Season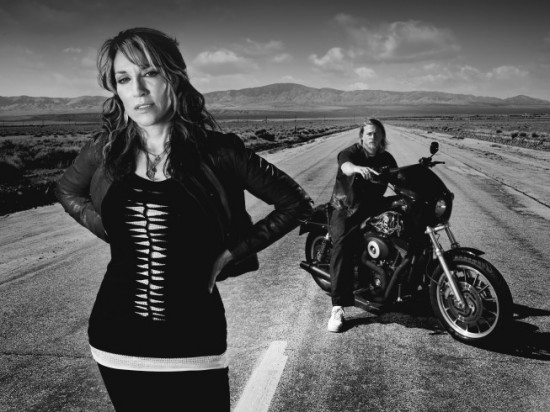 Kurt Sutter is a wild card, but he makes it work. A lot of people in show business know they need to walk a thin line with what they say—celebrities are often called on late night talk shows to apologize for comments they don't remember making. But Sutter is happily vocal, and rarely expletive-free, regarding any opinion he might have (including AMC's removal of Frank Darabont as The Walking Dead showrunner). But like I said, he makes it work. And that's because Sutter is responsible for Sons of Anarchy: a series so good, he can get away with saying almost anything. And I'm not the only one who thinks so; Sons of Anarchy has been picked up for a fifth season by FX.
It's not a simple financial move. The network truly appreciates Sutter and his brilliant series. Said FX President John Landgraf, "Everyone at FX is very grateful to [executive producer] Kurt Sutter, his many writing, directing and producing collaborators and his masterful cast for making such a compelling and beautifully crafted show." Few who have seen Sutter's (simplistically put) motorcycle gang series can disagree. It is rife with interesting story, high-stakes, and worthwhile characters. Enough good stuff to keep everyone coming back each week and each season.
Sons of Anarchy airs Tuesdays at 10 p.m. ET/PT on the FX network. The fourth season finale will air on Nov. 29.
Source: TVLine