Kyle 'Coach Taylor' Chandler Returns to TV for Showtime's 'Vatican'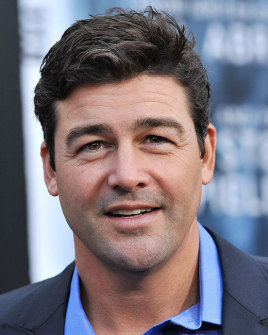 After nearly two years without Friday Night Lights star Kyle Chandler on our television screens (to be fair, he was starring in big-screen hits like Super 8, Argo, and Zero Dark Thirty), the beloved actor has signed on for the starring role in Showtime's pilot The Vatican, which focuses on a rural Synagogue in Minnesota. Just kidding, it's about the Roman Catholic Church.
RELATED: 'Zero Dark Thirty' Kyle Chandler Interview
Showtime confirmed via release that Chandler will be playing Cardinal Thomas Duffy — "the charismatic yet enigmatic Archbishop of New York" — in the pilot, which was penned by Paul Attanasio and will be directed by Ridley Scott. The show in general will focus on "spirituality, power and politics — set against the modern-day political machinations within the Catholic church," and Duffy's progressive leanings will "excite some and alarm others within the hierarchy of the Catholic Church."
In other casting news, actors Matthew Goode (A Single Man) and Sebastian Koch (A Good Day to Die Hard) have also signed on, with filming set to begin in 2013. Now go home, before something bad happens. This day is just too sweet.
Follow Shaunna on Twitter @HWShaunna
[Photo Credit: WENN]
---
From Our Partners:

Kate Upton Bares All in Nothing But Body Paint: Video (Celebuzz)

Bradley Cooper Dancing Is Surprisingly Awkward, Sweaty (Vh1)