Lady Gaga to Voice Herself on 'The Simpsons'
It was recently announced that the superhuman Bryan Cranston would be voicing a guest character on The Simpsons. I am both a lifelong fan of the cartoon—anybody in this generation who isn't one is kind of weird—and an Orthodox Cranstonite. I was naturally convinced that the announcement of no other visitor to Springfield could top my enthusiasm. But if anyone comes close, it's going to be Lady Gaga.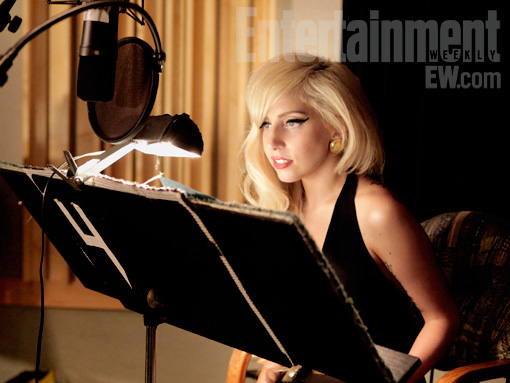 The Simpsons has made outstanding use of pop icons as guest stars since its early seasons. Paul McCartney invited Lisa to his garden to teach her about vegetarianism. Aerosmith performed a set at Flaming Moe's. And, in one of the most memorable episodes of the series, Michael Jackson caused an uproar in town after befriending Homer in a mental institution. This era's most iconic series treats this era's most iconic stars well (if not with a little bit of humor at their expense). Thus, we can be hopeful for what they have in store with the phenomenon (and character in her own right) that is Lady Gaga.
Reportedly, the storyline will center around Gaga's defining promotion of self-esteem. She will travel to Springfield in order to help Lisa Simpson feel better about herself (stranger things have happened). Also in the vein of the performer's persona, Gaga's animated character will feature several outlandish outfits, and will share a kiss with Marge Simpson.
Gaga already completed recording her performance, and both she and The Simpsons cast and crew have expressed a large amount of appreciation for one another. Gaga cites the experience as one of the best she has had. Series creator Matt Groening had only positive things to say about her talents and cooperation in regards to the process.
The episode, entitled "Lisa Goes Gaga," will air some time during the upcoming twenty-third season of The Simpsons. The season premiere debuts September 25 at 8 p.m.
Source: EW