Larry Wilmore Unfiltered on Race, Religion and Sex — VIDEO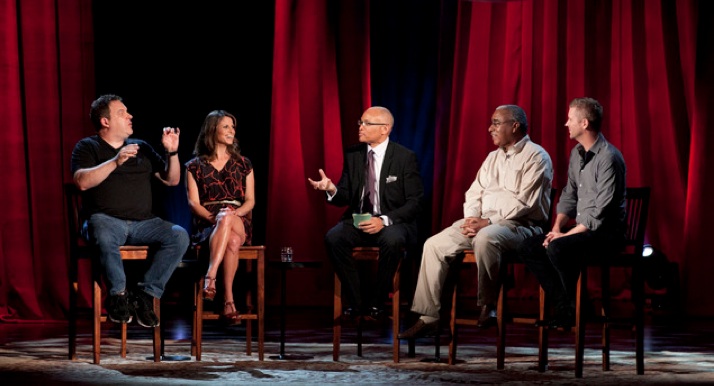 Better watch out, Salt Lake City — there's a comedian on the loose, and he's invaded your town to spark discussions on life's most scandalous issues.
The new Showtime special Larry Wilmore's Race, Religion and Sex takes a realistic yet hilarious approach on the hot button issues hitting society today. The one-hour event features a town hall format with in-studio guests, right smack in the middle of the ultra-conservative Utah town. Wilmore acts as host, moderator, and provocateur, and he also conducts "man on the street" interviews to discuss what's really concerning everyday citizens.
Well, color us intrigued! Check out this first look trailer of Wilmore bombarding chatting with the locals about masturbation, Catholicism and more:
You can catch Larry Wilmore's Race, Religion and Sex August 25th at 11:00 p.m. ET/PT on Showtime.
Follow Leanne on Twitter @LeanneAguilera
[Photo Credit: CBS]