'Last Resort' and '666 Park Avenue' Are Practically Canceled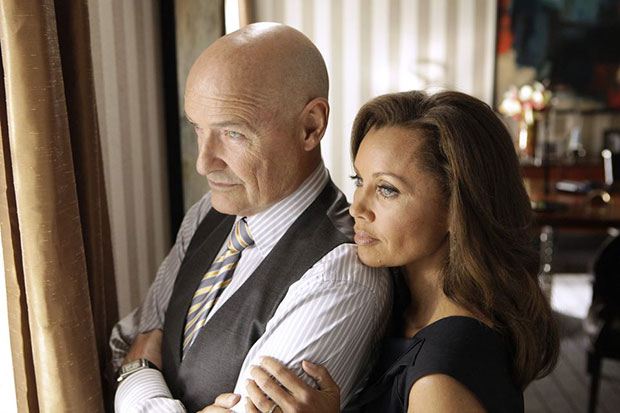 The devil always gets his due, unless the devil is on ABC and no one wants to watch him. The same goes for a revolution that no one wants to see. Oh, not Revolution, that's still a hit.  Last Resort, a show about a nuclear sub that takes on America and tries to be its own country, is dead in the water. Same thing goes for Goosebumps book come to life 666 Park Avenue. ABC is going to air the remaining episodes of both shows on Thursday and Sunday, respectively, but hasn't picked up the rest of the season even though they're not canceled. So they're "canceled," but then again CBS "canceled" Made in Jersey, a study in accents, but then brought it back on Saturdays. So, until something happens to take the quotations off of them (like, say, when ABC announces their schedule for next fall and they are no nowhere to be found) we will classify them as "canceled." It's kind of like that boy who won't break up with you but also won't return your calls (or texts or emails or Facebooks or Gchats or say Hi to you when you go to his apartment) but won't break up with you either. That guy is a jerk.
The writing has been on the wall for awhile. Only 6 million people were watching Last Resort and only 4 million people wanted to get scared by Locke from Lost trying to hide his devil horns. Maybe we shouldn't call this a cancellation but an exorcism. Still let's say a prayer for pure angel Vanessa Williams. She always deserved better than this, and hopefully we can find something better for her do to soon. Doesn't Victoria Grayson need a bitchy best friend on Revenge? Oh, and give Last Resort's Scott Speedman a new job too. Something shirtless. Call the CW. They must have something along those lines available. It can't be worse than that sub show.
Follow Brian Moylan on Twitter @BrianJMoylan
[Photo Credit: ABC]
More:
A Devious Chat With the Stars of '666 Park Avenue'
'Last Resort' 'Badass' Autumn Reeser Tells Us What The Big Mystery is All About
'The Ax Factor': 'Chicago Fire' and 'Beauty and the Beast' Escape the Reaper