Late Night Last Night: The Kardashians Defend Amanda Bynes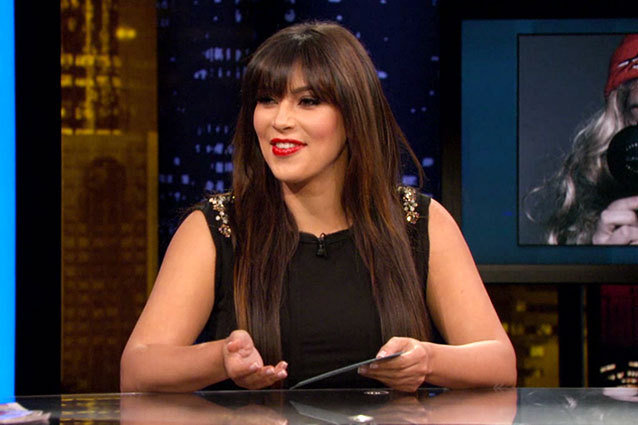 With Kris Jenner getting ready to kick off her talk show this summer, it seemed like the perfect opportunity to test her hosting talents on Chelsea Lately Monday night. Jenner, along with her three Kardashian daughters — Kim, Kourtney, and Khloe — cohosted the night with Chelsea Handler. But for one segement, of course, it was all about the Kardashians… and Amanda Bynes.
Jenner opened up the conversation about a recent embarrassing Bynes stunt, where the troubled actress had done cartwheels at the gym and lost her wig. At the time, Bynes had taken to twitter to complain about the media's recent coverage of her stunt. Jenner responded to the tweet by making a joke about welcoming Bynes into the world of the Kardashians — but her daughters had some kind words to say.
Follow Lindsey on Twitter @LDiMat.
More:
The Kardashians Sisters Sue Their Ex-Stepmom
Kris Jenner Gets a Talk Show
Kardashians Become Swatting Victims