Late Night Last Night: Jimmy Fallon Jokes About Jay Leno Replacement Rumors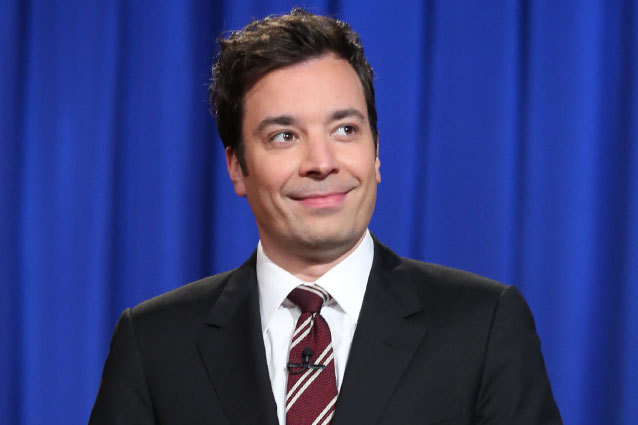 Could Jay Leno truly be leaving his late night throne? Rumors started circulating on Wednesday that NBC is planning to kick Leno out of his seat and replace the king with promising prince Jimmy Fallon. Of course, this gave Fallon some material for his opening monologue during Late Night with Jimmy Fallon Wednesday night.
"Before we get started, I have to talk about the rumors that came out today, which says that I'll be moving up to 11:30… or as my parents call it, 'Ehh, it's still too late,'" Fallon said, continuing on with more jokes: "Actually the rumors are true. NBC is turning The Tonight Show into a diving competition. So exciting."
RELATED: Jimmy Fallon to Replace Jay Leno
But while Fallon made a mild gag about the rumored change, Leno continued on his NBC attack. "According to several reports — this is kind of scary — scientists say they are getting closer and closer to being able to do Jurassic Park style cloning of extinct species," he said. "Imagine that? Things once thought to be extinct could now be brought back from the dead. So there's hope for NBC. It could turn around."
This blow marks the third day in a row that Leno has taken a swing at his network. If Leno does want to hold onto his reigning late night title, he may want to rethink his war path. But then again, it might just be too late for a white flag.
Follow Lindsey on Twitter @LDiMat.
[Photo Credit: Lloyd Bishop/NBC]
---
You Might Also Like:


Topanga's Revealing Lingerie Shoot: Hello '90s!


25 Stars Before They Were Famous