Late Night Last Night: Justin Bieber Plays Basketball with Ramen and Chuck Norris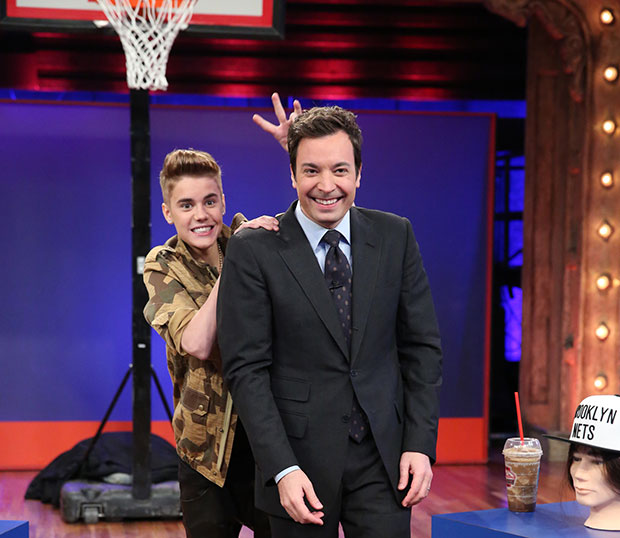 There's no doubt about it — Jimmy Fallon likes to play games. And on Tuesday night, he found the perfect playmate: Justin Bieber. After a short chat about Bieber's new album and his upcoming Saturday Night Live gig, Fallon challenged the singer to a basketball shoot off. But instead of using basketballs, the two opted for four random objects including a Tim Hortons iced coffee, a mannequin head, a bowl of Ramen noodles, and a framed picture of Chuck Norris.
RELATED: Late Night: Gov. Chris Christie Talks Fat Jokes
Bieber got a little too intimate with mannequin head, showing us some of his horrifying kissing techniques. Fallon then tried to copy Bieber's lead… with interesting results. In the end, Fallon whipped Bieber's butt with a score of 2-0. Go Fallon!
Follow Lindsey on Twitter @LDiMat.
[Photo Credit: Lloyd Bishop/NBC]

40 Most Scandalous See-Through Red Carpet Looks (Vh1)