Laura Ling Will Host Serious News Show on E!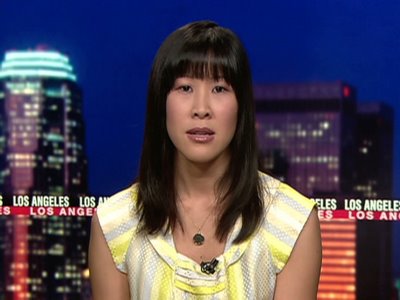 I'm about to share something very shocking – we're talking earth-shattering. E! is going to broadcast a new hour-long series about things that are actually important. (They had to find something to balance out that plastic surgery bridal competition show.) But wait, there's more. The channel just hired an actual journalist to host the show. Crazy, I know.
Laura Ling, sister of Lisa Ling (who you may know from Oprah, if you're into that sort of thing), was working for Current TV when she and another journalist were detained in North Korea last year. Now, the entertainment channel has signed her to help bring some credibility to their 'real news' effort.
The show will cover topics like teen suicide and the lives of military wives, but will also focus on "the serious side of pop culture," whatever that means. I wonder if they'll focus on how the rest of the vapid shows on E! contribute to the darker side of pop culture. Probably not.
Ling says she thinks the show will help serious topics reach a younger audience and I hope she's right. I hope they manage to create a serious news show and that younger audiences actually watch it. There's just a few small problems. First, I'm pretty sure the E! True Hollywood Story series is about as "hard hitting" as they get. Second, I'm not sure how well an actual news show will do when it's sandwiched between Keeping Up With The Kardashians and hours of celebrity gossip and commentary.
Source: The Hollywood Reporter