Leanne's Spoiler List: Will Finchel Get Back Together? Lea Michele Answers!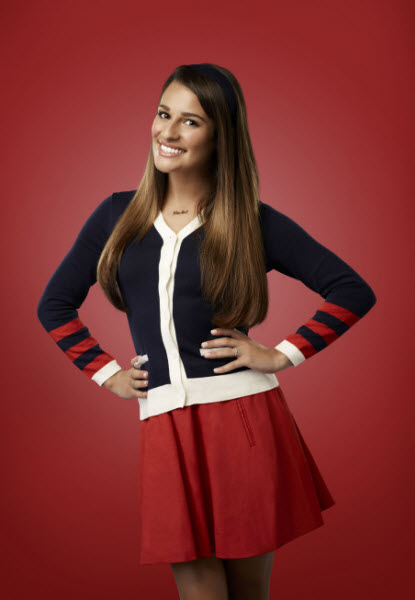 Hello, it's very nice to meet you! (Leanne awkwardly curtsies) I am here for two simple reasons: I love TV and I'm very impatient. I'm so impatient that I don't want to have to wait to find out what's "coming up next week… " on my TV. I want to know now. Luckily, I'm great at gathering spoilers, but I'm not the best at keeping secrets. So the powers that be at Hollywood.com have gifted me with my very own weekly column to dish details on all your favorite shows! (Please try to contain your excitement, people are starting to stare… )
So here's how it's going to work: Every Wednesday, I'll post a short but oh-so sweet list of all the spoilers you absolutely need to know. Every show will get their time to shine, but if you really want to hear scoop about a particular series, shout it out on Twitter (using the hashtag #LeannesList) or (if you're too lazy to open another window on your desktop) just place your requests in the comments below.
Now that we're slowly but surely becoming cyber soulmates, let's get down to the goods. Seven shows have made my list this week and that is no coincidence. (It's my favorite number.) I caught up with the stars of Glee, Sons of Anarchy, New Girl, and more to bring you exclusive scoop that you won't get anywhere else. But before you read on, I really must clarify because there is always that one perpetually lost reader: There are spoilers ahead honey! If you don't want to know, then I suggest you go back to looking at your friends' awkward engagement photos on Facebook! For the rest of you, I hope you enjoy.
1. Glee: Oh, Ryan Murphy, you play with our hearts. The new season hasn't even started yet and you've already ignited a new civil war: finchel v. brodchel. We're all on the same team, people! To help clear the confusion, I fangirled chatted with the lovely Lea Michele about the endgame of Rachel's love life. Not only did the Queen of Glee share some positive, yes I said positive, Finchel news with me, she also quoted her on and off-screen beau Cory Monteith in the process! In a word, adorable. Michele begins, "Well I definitely think that people love Finn and Rachel together and I also think that they're really interesting sometimes apart." 
Now, before you start to hyperventilate Finchel fans, take a deep breath and read on. "But this is what Cory would say: Cory always says, 'Finchel Forever.' That's his answer to everything!" Michele says with a laugh, "So I'm just going to take that one." You hear that guys? Finchel forever. Stay tuned for Thursday night's Glee recap for more squee-worthy goodies from Michele and the rest of the cast.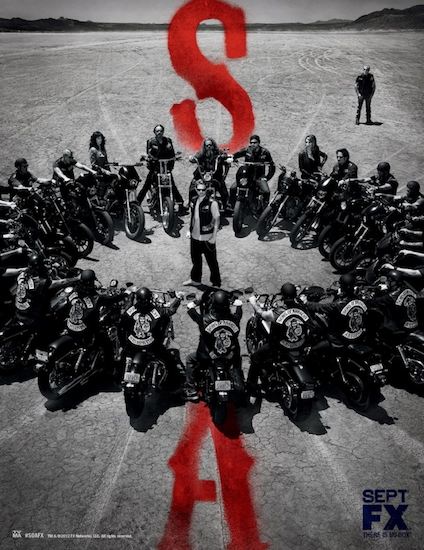 2. New Girl: Max Greenfield is amazing at three things: 1) Acting like a douche. B) Putting money into a jar. And finally, dishing details on the new season of New Girl. While Schmidt and Cece (Hannah Simone) are going "back to square one," many new characters will be entering the apartment this year. Greenfield tells me, "We're looking to their families this year and getting to know the [main] characters a little bit more in that way. Like where did these guys come from and not so much of where they are now." 
And of course I had to ask about my favorite character on the show: Fat Schmidt. Luckily, Greenfield shares my same admirations of his character's chubby past. "Playing Fat Schmidt is fun, like really fun. He comes back in the first episode for a quick little pop which is really funny, but I would love to do one where it's a much larger scene." That makes two of us Schmidty.
3. Shameless: When I caught up with the ridiculously gorgeous Emmy Rossum, she spilled that Season 3 will be filled with a bunch of "crazy" new jobs for Fiona. "I've had a couple nasty jobs already, sewage clean-up, clubbing and grocery working so it's been fun." Reader's note: that "fun" was laced with heavy Rossum sarcasm. 
Our favorite Disney starlet (no lie) also revealed that Jimmy (Justin Chatwin) and Fiona are now bunking together under the same Gallagher roof and living happily ever after. For now. Rossum warns, "Well, they are at the start of the season, we'll see how far that continues." Dun dun duuun. "The road is definitely rocky. They need to come clean, and then there's Jimmy's Dad and our younger brother and their relationship so it's a little complicated." More like a lotta complicated, but hey I'm not here to argue…
4. Sons of Anarchy: Death is coming for the fellas of FX — and it certainly won't be pretty. Producer Paris Barclay says that there will be "quite a few empty seats at the table" by season's end. Yikes! And unfortunately, star-slash-baddie Ron Perlman fears he might be one of them. "I've worried [about being killed off] pretty much for the last three seasons," Perlman says. "My deeds get more and more dastardly, and more and more heinous. I'm fodder, baby. A lot of people want to take me out, and not for coffee." [Insert your version of "oh snap!" here.] 
Losing Clay would be a major bummer, but Barclay says this season's deaths will all be for the greater good. "We're starting to develop the story of Jax (Charlie Hunnam) really taking control of the club," he says. "There are going to have to be certain transitions to make that happen, and that's what you're going to see in Season 5." Looking forward to it!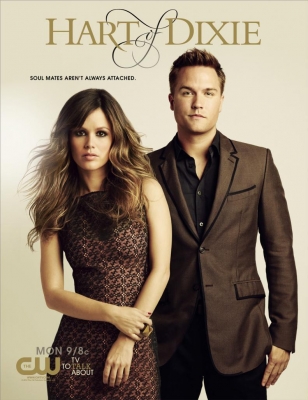 5. Raising Hope: Do you hear that? (Just imagine a faint "ding-dong.") Well, that's sounds of wedding bells chiming from your TV. Nicely done! Shannon Woodward tells me that our favorite Raising Hope couple may be heading for matrimony this season. Woodward gushes, "There's engagement stuff happening! That's like a full bit of this season, so that is definitely becoming a fast-approaching option I think." 
Another exciting storyline coming up involves Jenny Slate from my favorite SNL bit of all-time. The SNL grad joins the quirky comedy for a super special two-part episode as an overly curious social worker. Woodward explains, "She's worried that we're abusing Maw-Maw (Cloris Leachman), so she takes her away from us and puts her in a home. And we try to break her out because she's really unhappy there." And hilarity is sure to ensue.
6. Touch: Child actors typically scare the crap out of me. They're overly serious and I swear sometimes their eyes can pierce straight through my soul. Luckily Touch's David Mazouz is adorable, sweet, and completely normal even though he's now "best buds" with Jack Bower Kiefer Sutherland. This pint-sized protagonist was able to dish on what's coming up for the drama-filled second season. Mazouz says, "It's really suspenseful. I thinks it's a lot more suspenseful than last year… and it's kind of a chase to find Amelia (Saxon Sharbino)." 
For those of you who have been living under a rock (or in Lima… ), Amelia is Lucy's (Maria Bello) gifted daughter who's currently MIA. Mazouz says he hopes to finally find his voice this season, "I think that Jake is going to have a lot more organic and new original ways of communication. I don't know about talking yet. I hope so. I hope that comes out, but no sign of it." Well I've heard him speak and I promise he sounds just like a normal 11-year-old boy but with roughly 30 extra years of maturity.
7. Hart of Dixie: The entire time I was interviewing Scott Porter, all I wanted to do was scream "Texas forever!" But instead, like a good little journalist, I nabbed specifics about the premiere of Hart of Dixie. Porter says this season will have a quicker pace than last year's Southern drawl. "We are going to give people answers right in episode one. We're going to pick up seven hours after the finale ends. George wakes up and very purposefully goes to Lavon's house to thank Lavon for his help and then sees Zoe (Rachel Bilson)." 
Uh-oh! When we last saw Zoe, she was fornicating with the town's more shirtless bachelor. Porter spills, "Wade (Wilson Bethel) is still going to be around and Zoe's poker face is not the greatest, so you're going to really see those relationships change right off the bat." I'll have more details from our favorite Dillon Panther as the Hart of Dixie season premiere gets closer.
Are you happy with Lea Michele's Finchel fodder? Nervous for the deaths that await this season on Sons of Anarchy? Tired of the love triangles on Hart of Dixie? Hoping to see Jimmy and Sabrina tie the knot? Tell me everything in the comments below, and see you back here next Wednesday for more spoilers!
Follow Leanne on Twitter @LeanneAguilera
—Additional reporting by Shaunna Murphy.
[Photo Credit: FOX, FX, The CW]
MORE:
'Glee' Season Four: 10 Things You Need to Know About The Premiere
'Sons of Anarchy' Premiere: The Boys Are Back — But Not For Long?
Shanola Hampton Spills 'Shameless' Season Three Details — EXCLUSIVE
From Our Partners:

Bill and Giuliana Rancic Share First Photo of Baby Edward Duke — PHOTO
(Celebuzz)

(Celebuzz)