Leanne's Spoiler List: Want Scoop? Cast Your Vote For Your Favorite Shows!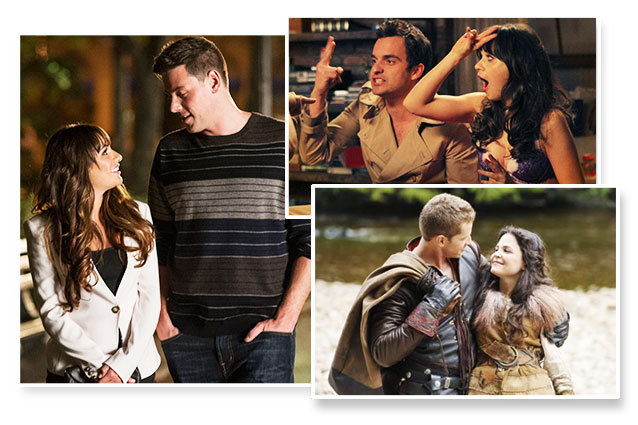 Why hello there TV lovers! As you all know, I'm here for two simple reasons: I love TV, and I'm very impatient. I'm so impatient that I don't want to have to wait to find out what's "Coming up next week… " on the magical box in my living room. I want to know now. Luckily, I'm great at gathering spoilers and I'm not the best at keeping secrets. For the past six months, I've gasped, cried, and laughed with all of you as I've dished out your weekly dose of TV spoilers, but this week I need your help.
Although I've had a blast picking and choosing which shows to feature each week, I think it's time that I shake things up a bit. I have an overwhelming amount of goodies that I'm desperate to share with all of you, but here's the problem: I can't decide which shows should get a chance to shine!
So here's how it's going to work: I've listed ten shows in the poll below and I need all of you wonderful TV-watchers to choose which five will be featured in Leanne's Spoiler List this Wednesday. You can vote as many times as you want and for as many shows as you'd like for the next 24 hours.
Will Glee-bees get the shipper scoop they so desperately desire? Will New Girl lovers find out what's coming up next for Nick and Jess? Can the Once Upon a Time fans unlock the magical secrets I have on a Charming baby or Rumbelle reunion? Cast your vote below and may the best shows win!
Check back to Leanne's Spoiler List Wednesday morning to find out which five shows made the cut!
Follow Leanne on Twitter @LeanneAguilera
[Photo Credit: Patrick McElhenney/FOX; ABC; David Giebrecht/FOX]
---
You Might Also Like:


8 Male Stars With Tramp Stamps


15 Stars Share Secrets of their Sex Lives (Celebuzz)