Everyone Who Lee DeWyze Ripped Off on 'American Idol' Last Night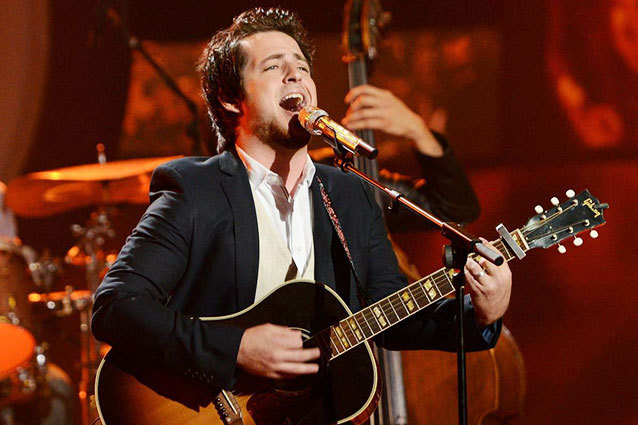 As if the big, incredible, unbelieveable, and totally predictable "twist" (the equivalent of Ryan Seacrest popping on stage to say "Oopsie, America!") on American Idol wasn't enough to elicit sighs strong enough to blow houses down, it was preceded by the "triumphant" return of one Lee DeWyze. 
DeWyze won Season 9 of American Idol and was promptly flung into obscurity, never to be heard from again until this fateful April night. He burst back onto the Idol stage, with a video package in which he declared his success since the finale (even though Idol fans knew better). Then, as he approached the mic and began to sing his new single "Silver Lining" (already echoing the recent success of a certain Jennifer Lawrence movie), it became apparent that Lee wasn't doing his thing, but several other people's "things." 
Being the detailed, judgemental Idol viewer that I am, I couldn't help but draft a full report of all the grievances DeWyze has taken against other artists, beards, and Ryan Cabrera. But first, some context:
Now, let us count the ways DeWyze has stolen every last piece of his new game:
Ripoff #1: Ryan Cabrera's Hair, Ashley Simpson Era
DeWyze chose a toned down version of Cabrera's 'do, because while he may be unoriginal, he's not that much of a masochist. And it's no longer 2003.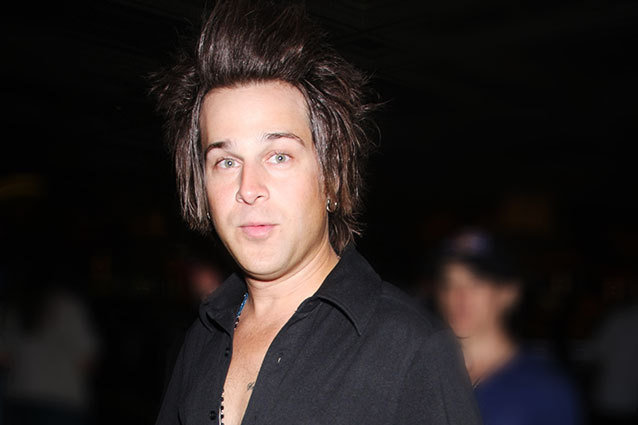 Ripoff #2: Jonah Hill's Neckbeard
There are three kinds of people who can pull of neck beards: politicians from the 1860s, Sam the Eagle, and people who star on A&E reality shows. Clearly, DeWyze doesn't know that.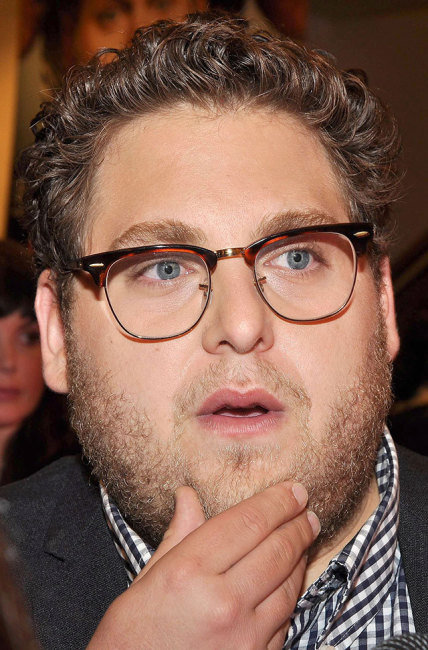 Ripoff #3: Marcus Mumford's Dapper English Lad Style  
I understand this one. Who wouldn't want to cash in on the ridiculous appeal of Mumford's boyish, delightful charms? The problem is, you kind of have to actually be Marcus Mumford to get any of the effect.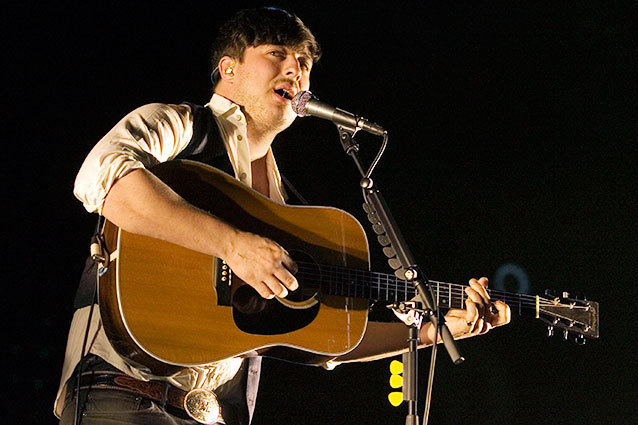 Ripoff #4: Phillip Phillips' "Home"
DeWyze is in such dire straights that he needs a hit, and he needs it now. Rather than go back to drawing board to figure out which part of his own sound he could bring out of the Nickelback chasm it calls home in order to find success, he just looked to mildly successful Phillips, whose song "Home" blew up over the summer. Give the chorus of "Silver Lining" a listen and tell me it doesn't sound exactly like this:
Follow Kelsea on Twitter @KelseaStahler
More:
'American Idol' Results: The Big Twist Is Revealed
'Idol' Recap: Angie Miller Rises to the Top of the Heap
Why 'American Idol' Made Me Love Keith Urban 
---
From Our Partners


15 Nude Photo Scandals (vh1)


33 Child Stars: Where Are They Now? (Celebuzz)