Lena Dunham Announces 'Girls' Season 3 Return Date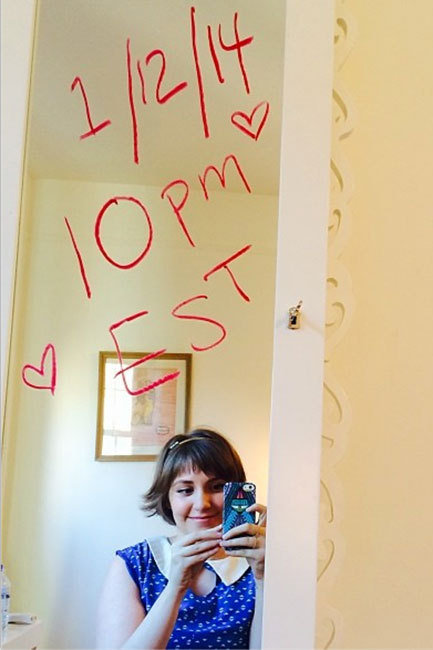 lenadunham/instagram
If you've been looking for just the right occasion to rock your hair donut, look no further: Girls returns for its third season on January 12, 2014. The show's creator, writer, director and star Lena Dunham announced the date in true Brooklyn-hipster fashion, by writing the date and time on her mirror in lipstick and posting a picture of it on her Instagram account. 
The show's third season promises to be very interesting based on the few tidbits of information that has been released about Hannah, Marnie, Shoshanna, and Jessa. It seems like Girls will finally address criticisms that it isn't racially diverse enough for Brooklyn with the casting of Fruitvale Station's Melonie Diaz and Danielle Brooks — best known as Taystee from Orange is the New Black — in guest roles. The writers have also had to work around the abrupt departure of Christopher Abbott, who played Marnie's ex, Charlie. However, fans can expect to see more of Elijah, as Andrew Rannells has been confirmed to reprise his role. And in the biggest reveal, the girls are rumored to come into some money this season, and finally enter a period of financial stability. Which, hopefully, will answer the question of how everyone's been managing to pay their rent this whole time. 
Girls returns on January 12 at 10pm EST on HBO.