Let's Predict Adam Levine's Role on 'American Horror Story'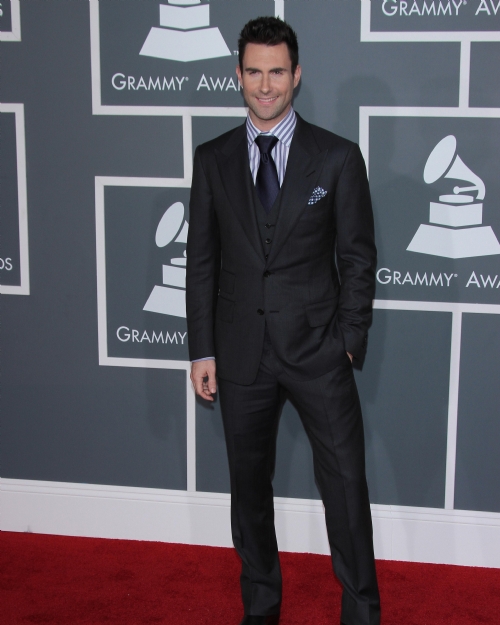 The first season of Ryan Murphy's anthology drama American Horror Story was an unexpected delight: In a TV-scape previously void of decent horror, AHS brought thrills, chills, and deeply fleshed-out ghouls with morally ambiguous pasts. There was even a basement baby! But after the premiere of the season's final episode, Murphy shocked fans when (SPOILER ALERT) he announced that the show's three leads would not return for season 2. Instead, the show would focus on a new cast in a new, equally horrifying setting. 
Thankfully, not everyone was given the axe. In the weeks following December's neatly wrapped finale, Murphy announced that fan favorites Jessica Lange, Evan Peters, and Zachary Quinto would return, along with the sporadically seen but greatly appreciated Lily Rabe and Sarah Paulson. He also said that they will be moved to an east coast setting (How horrifying!), possibly in a mental hospital.
But the biggest head-scratcher announcement came when news broke that Maroon 5 frontman slash charismatic The Voice judge Adam Levine would be joining the cast. The vesty man is handsome and well-liked, yes — but he has little to no acting experience, unless coming up with fake arguments with Christina Aguilera counts.
All of these scene changes and casting inanities have rendered us willing to kill for a sneak peek at season two, but unfortunately, fall is still a long ways away. But in lieu of actual information, let's have fun with a little old fashioned speculation!
Now, all that we know so far is that Levine will play a character based on himself, as one half of a couple known as "the lovers." But we still don't know if the lovers will be nice alive people, mean alive people, nice and helpful ghosts, or mean and murderous ghosts. (These are the four major AHS archetypes.)
My guess is as follows: Levine and his lover (Rabe?) start out the season as nice alive people with slightly checkered pasts. They visit the mental institution to visit a relative (If it's still functioning) or for a scary-romantic date (If it's creepy and abandoned). There, they meet a patient or ghost (Peters?) who was driven mad by the incessant playing of the song "Moves Like Jagger" during the summer of 2011. When said patient or ghost sees the man responsible for his own undoing wandering the halls, he murders him in the most justified revenge killing since Khal Drogo "crowned" Viserys in Game of Thrones. Of course, this now means that Levine will haunt the asylum with "Moves Like Jagger" for the rest of eternity. And that, my friends, is much scarier than a blood-sucking basement baby.
In my own humble opinion, I've just unlocked the secrets behind season two — but there are still several burning questions that Murphy and co. have left unanswered. Murphy claims that 2012 will be the year of the Constance: Lange's Golden Globe winning southern belle who enjoyed snooping around, sleeping with younger men, and murdering her mentally handicapped children. In a twist, Lange will be playing a role much, much different than the beloved Constance. I'm picturing a much sexier and far more murderous Nurse Ratched, with Quinto filling the role of the "bull goose loony" Randle McMurphy.
Still, these are just the highly educated opinions of one fanatical AHS fan-slash-journalist: What are your thoughts on season two? Where do you see the original cast (and the newcomers) fitting in?
Follow Shaunna on Twitter @HWShaunna