Lifetime Cancels 'Drop Dead Diva' After Four Seasons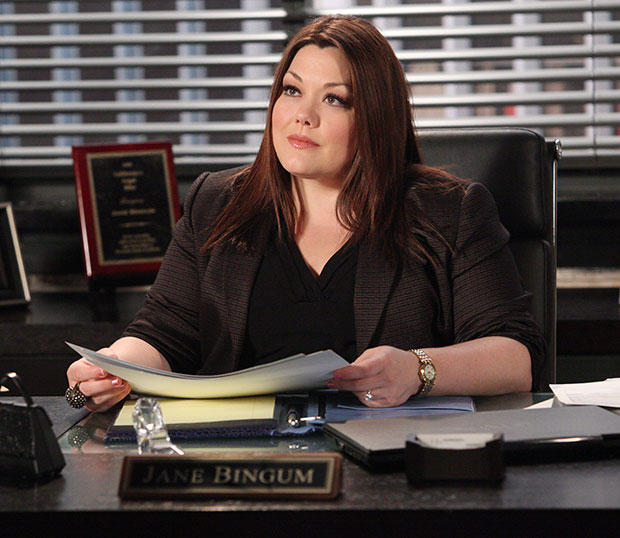 There's no coming back to life after this. Lifetime has made the decision to cancel Drop Dead Diva after four seasons, The Hollywood Reporter reports. Despite the fact that the Season 4 finale attracted 2.76 million viewers, the cable network had to approach producer Sony Pictures Television for cost-cutting plans, and cancelation was the result.
The dramatic comedy, which follows the fictional story of model Deborah "Deb" Dobkins, who dies in a car crash and comes back to life in lawyer Jane Bingum's overweight body, is series creator Josh Berman's second cancelation in less than two months. Back in November, Fox canceled his drama The Mob Doctor after low ratings. The Mob Doctor ended on Jan. 7 after a 13-episode run.
For Drop Dead Diva, September marked its final air on television. The show, which starred Brooke Elliot, Margaret Cho, and Jackson Hurst, saw success in 2012 when reality starlet Kim Kardashian was cast in a recurring role. But now, that has come to an end.
With Drop Dead Diva out of the picture, Lifetime still has a full slate including Jennifer Love Hewitt's The Client List, Army Wives, the upcoming Devious Maids, Dance Moms, Project Runway, and The Houstons: On Our Way.
Follow Lindsey on Twitter @LDiMat.
[Photo Credit: Annette Brown/Lifetime]
More:
Kim Kardashian Lands Recurring Role on 'Drop Dead Diva'
Kelly Osbourne stars in Drop Dead Diva
Margaret Cho couldn't get onset during Kardashian's Drop Dead Diva shoot

Craziest Celebrity Swimsuits (Celebuzz)