Lifetime Saves 'Devious Maids' From Certain Death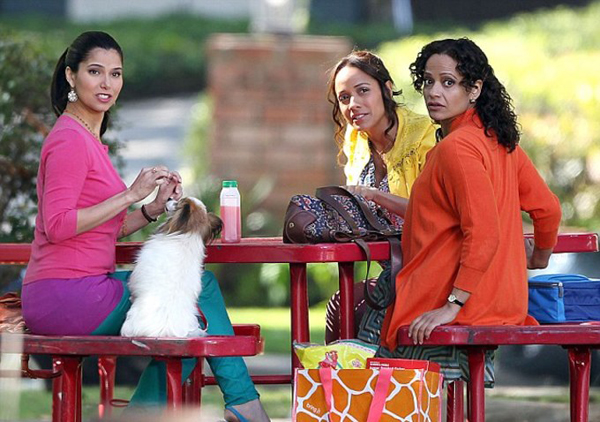 I don't remember exactly if someone ever came back from the dead on Desperate Housewives but it's a ploy that the just-departed series creator Marc Cherry should be familiar with, because his latest project just rose from the grave for a new life. Lifetime (the artist formerly known as Lifetime: Television for Women… and Gay Men) announced today that it will produce 13 episode of Cherry's show Devious Maids for the channel.
The show was originally produced by ABC Studios to air on ABC, which decided this spring not to make the pilot into the series. Shortly after ABC Studios, which produces Lifetime's hit Army Wives (which sounds like a reality show, but is not) and the channel worked out a deal to cut costs on the show and bring it to the higher numbers on your cable box. The show stars Ana Ortiz (of Ugly Betty), Judy Reyes, Dania Ramirez, and Roselyn Sanchez as a quartet of maids who have ambition beyond cleaning houses and rather camptastic lives. Their bosses include notorious loser Susan Lucci (thank god she still has a job now that All My Children got the axe) and Grant Show (formerly of Melrose Place and the overlooked Swingtown). A fifth maid originally in the pilot got cut so that Lifetime could afford another lady-centered drama.
The show starts filming in Atlanta (which is cheaper than LA) soon and will be on the air in 2013. A second chance must feel so good.
Follow Brian Moylan on Twitter @BrianJMoylan
More:
Desperate Housewives Finale: What's Next for the Women of Wisteria Lane?
Top U.S. soaps All My Children and One Life to Live cancelled