Lindsay Lohan and Grant Bowler Still Look a Lot Like 'Liz & Dick' — PICS
June 5 saw the first official photo of Lindsay Lohan and Grant Bowler (True Blood) taking on the classic Hollywood romance at the center of Lifetime's Liz & Dick. And wouldn't you know it, LiLo pulled off a pretty fantastic Elizabeth Taylor pose. Determined to keep us rolling on this good faith, Lifetime released another set of portraits to promote the TV movie, and the good impressions are still rolling. 
The cable network released two individual portraits of the film's principle characters: Taylor and her longtime love Richard Burton, as played by Lohan and Bowler. Lohan dons an outfit similar to the red dress and fur shawl Taylor once wore in
this iconic photo
. Okay, Lifetime. We're with you. La Lohan is pulling this off!

Bowler's Burton portrait doesn't have such a classic rendition to play off of, but we get the idea: He's classically handsome and dresses like a classic 1960s actor. Plus, if we weren't clear on the whole Hollywood actor bit (I'm sorry, I mean
thespian
), they've got him in a director's chair.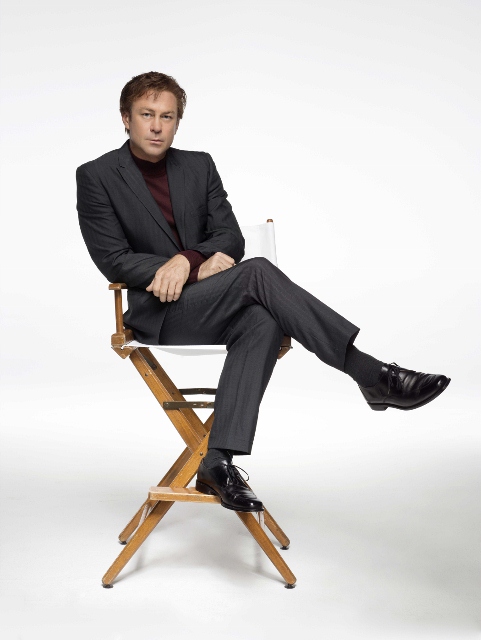 For more Lohan as Liz Taylor, head over to our gallery.
Follow Kelsea on Twitter @KelseaStahler.
[Images: Lifetime]
More:
Lindsay Lohan Actually Pulls Off Liz Taylor – PIC