Josh Holloway Goes Back To TV: Where's the Rest of the 'Lost' Cast?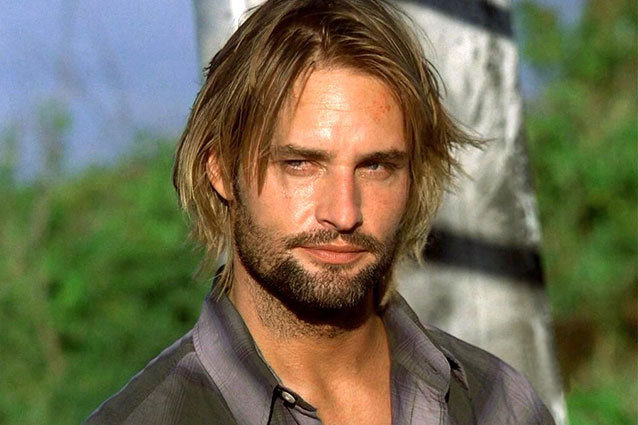 We admit, we've missed Josh Holloway on our television sets. (Who wouldn't?) We miss that hair, that Southern drawl and the various nicknames it would spout. We miss most of the Lost cast actually. We have to go baaaaaaack. 
RELATED: How 'This Is 40' Proves the 'Lost' Finale Was Perfect 
Unfortunately, we're not able to go back to ABC's mythical island (no matter how many planes we take and lottery tickets we buy), but we are able to still see most of the cult show's stars. Holloway — who played dreamy bad boy Sawyer on Lost — will finally be back on the small screen for the upcoming CBS pilot Intelligence. 
RELATED: 'Alex Cross' Reveals What Happened to Sideways Jack From 'Lost'
Holloway will play a former Navy SEAL and intelligence office in the drama; the series focuses on a unit of the U.S. Cyber Command, and one particular agent who has "a microchip that has been implanted in his brain that allows him to access the entire electromagnetic spectrum." In other words, it's another CBS procedural, but this time it will feature someone from Lost! (So…kind of like Hawaii Five-O and Person of Interest!)
RELATED: Josh Holloway's Power Comes From His Stubble
With Holloway now back in his rightful place (our direct line of vision), we wanted to check on the rest of the survivors of Oceanic Flight 815 (and various others, and Others), and see how they've survived the post-Lost life. Spoiler alert: it doesn't matter because they'll all just get into heaven anyway. Check it out: 
Daniel Day Kim (Jin): As previously mentioned, he's keeping CBS nice and warm for Holloway on Hawaii Five- O. 
Terry O' Quinn (Locke): 666 Park Avenue didn't quite pan out over on ABC, but he's in good company with Daniel Day Kim on Hawaii Five-O now. (You can also catch him from time to time on TNT's Falling Skies). 
Michael Emerson (Ben Linus): Ditto Emerson with CBS, just over on Person of Interest. 
Yunjin Kim (Sun): Just minor roles on shows like The Neighbors, but thankfully that will all change when the upcoming Mistresses hits the air. 
Ian Somerhalder (Boone): Making girls swoon over every week on the CW's smash The Vampire Diaries. 
Maggie Grace (Shannon): Somehow got Taken on the big screen — twice — despite Liam Neeson's best efforts. 
Jorge Garcia (Hurley): Alcatraz didn't quite pan out, but you can still catch him on the Lost-friendly ABC series Once Upon a Time.
Emilie de Ravin (Claire): In addition to some big screen roles (Remember Me, Public Enemies) since Lost ended, she, like Garcia, appears on the small screen on Once Upon a Time. 
Dominic Monaghan (Charlie): Aw, Charlie. Well, you'll be happy to know he's got his own travel series over on BBC America called Wild Things where he does some, you guessed it, pretty wild things. 
Naveen Andrews (Sayid): If you've got Syfy you can catch him on the British version of Sinbad. 
Evangeline Lilly (Kate): Lilly has stayed away from TV since Lost wrapped up, opting for parts in big time movies like The Hurt Locker, Real Steel, and The Hobbit saga. 
Elizabeth Mitchell (Juliet): RIP V. The actress can be seen on NBC's post-apocalyptic Revolution and recently starred in the Lifetime TV movie Prosecuting Casey Anthony. 
Harold Perrineau (Michael): The character actor has popped up everywhere from biker drama Sons of Anarchy to the short-lived TBS comedy Wedding Band, not to mention the Oscar nominated film Zero Dark Thirty.
Henry Ian Cusick (Desmond): You can catch him on shows like Scandal, The Mentalist, and Body of Proof, brutha. 
Matthew Fox (Jack): It's best not to ask. 
[Photo credit: ABC]
---
From Our Partners:

Grammys: 11 Most Memorable Gifs (Celebuzz)

20 Worst Outfits at the Grammys (Vh1)