'Louie' Finally Earns a Best Comedy Emmy Nomination for Its Best Season Yet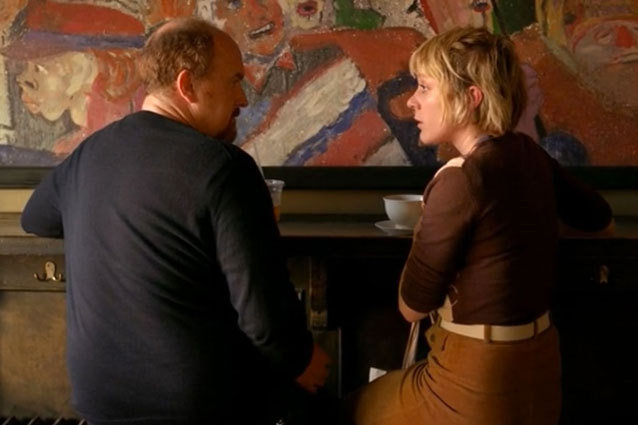 The first two seasons of Louie didn't exactly pass unnoticed by the Emmys. Earning several nominations in acting, directing, and writing categories (and one win in the latter), the wonderfully bleak FX series helped to relaunch the career of its standup comedian multihyphenate, Louis C.K.. But with the 2013 nods coming in this morning, we witness for the first time the highest honor being paid to Louie: a nomination in the Best Comedy category.
And while fans might have felt neglected when the awards syndicate overlooked C.K.'s brilliantly bizarre slice of life in years past, this was the season to win it. The first 13 episodes of Louie were a dip in the pool, the comedian finding his footing in the untested format, delivering his stature on a promise of comedy with drops of maudlin sprinkled in accessibly. Round 2: a new identity for the show, and something altogether new for television in general. Fans faced darkness more often than not, learning that Louie was not simply a comedy with an edge, but a merciless depicting of real life… often with the sort of fantastical explosions that haunt the imagination of the pensive.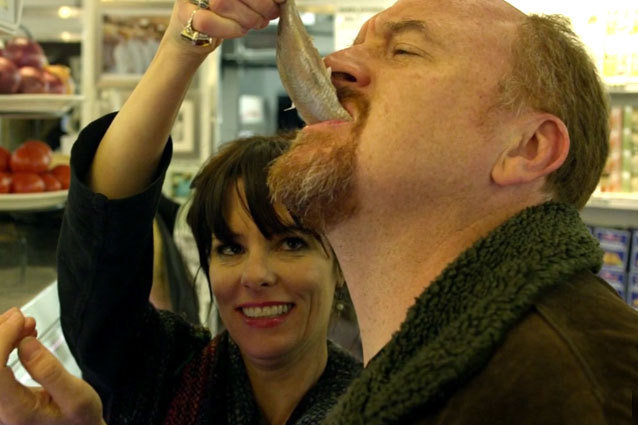 Finally, Season 3, the best of the bunch. Some of the funniest examples of what C.K. and his show are capable of came in Season 3 — what springs to mind most formidably is the multi-episode arc that involved Louis' training under television guru Jack Dall, played expertly by the master of all things creative David Lynch, as the comic vies for a shot at the Late Show hosting chair. More impressively, some absolutely heartbreaking elements also ushered in a new sense of power for Louie — another memorable entry: Parker Posey's rooftop monologue as Louis' girlfriend Liz (a.k.a. Tape Recorder), which collided the magical mystery of passionate living with the inevitable sorrow that comes with unwelcome self-reflection.
Exhibiting a range far and beyond that of its predecessors, or any of its contemporaries, Louie Season 3 should not be shackled by the brand of "Comedy." It is as much a drama as it is a comedy — as poignant as Mad Men, as wrenching as Breaking Bad, as innovative as Top of the Lake. But with bullet points like Louis' run in with problem child Never (who can't eat anything with carbon, has a troublesome proclivity for throwing furniture out the window, and … well, let's not get into that bathroom scene), and the unbearably awkward encounter between Louis and a "new friend" he meets during a Miami vacation, the show is also an unstoppable triumph in the realm of laughter.
As such, we're really pulling for Louie this year at the Emmys, hoping the awards will honor a season with unpleasant IKEA ventures, masturbating coffee shop patrons, and anxiety-ridden father-son reunions. Though one can argue that calling the show a comedy is limiting, affording the show this honor might actually help to stretch the barriers of comedy for programs to come. So while we love 30 Rock, Parks and Recreation, and Girls alike, we're really pulling for Louie this year. After that whole Letterman debacle, the poor guy needs a win.
Follow Michael Arbeiter on Twitter @MichaelArbeiter | Follow hollywood.com on Twitter @hollywood_com
More:
2013 Emmy Nominations
Woody Allen Teams Up with Louis C.K.
'Orange Is the New Black' Is the New 'Lost'
---
From Our Partners:


What Happened to 33 Child Stars (Celebuzz)


40 Most Revealing See-Through Red Carpet Looks (Vh1)