'Louie' Premiere Kicks Off Season 4 with Delightful Weirdness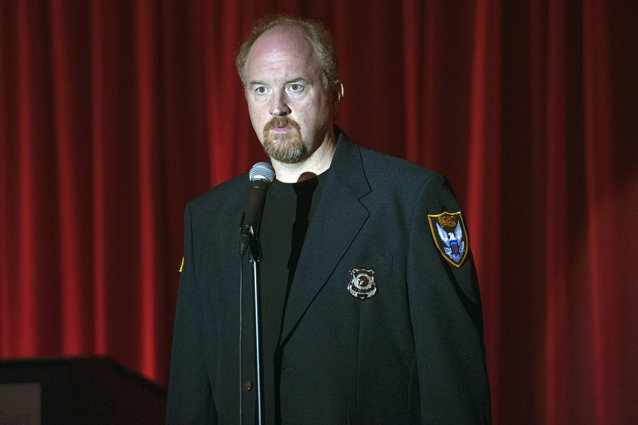 K.C. Bailey/FX
There are a few different types of Louie episodes. The first two entries in Season 4, premiering back to back on Monday night, showcase diversity in story structure — one a series of barely connected (sometimes not at all) vignettes, one a long self-contained narrative — but keep primarily within the margins of a specific type of comedy.
One of the very first things we see in premiere episode "Back" is a gang of rowdy garbage men going out of their way to make as much noise as possible on a sleepy Manhattan morning, escalating in destruction from simply tossing trash cans around the street to breaking through a stoic Louie's window and wreaking havoc on his bedroom. (The fact that we've seen Louie's apartment to be a few stories above ground — think: Never tossing his rug out the window — makes this surreal gag even funnier.) 
The sequence sets a tone for not only this episode, but the one to follow. We embrace even the chapters set in "reality" (like Louie laughing off young Lily's homework assignment to write a letter to AIDS, or Todd Barry telling his pal how much he dislikes his two daughters) with a whimsical, heightened feel. When Louie takes to the Hamptons in Episode 2 for a schmaltzy benefit gig that devolves into a night of passion with a wealthy model, we keep expecting something weird to happen. Weirder, I mean.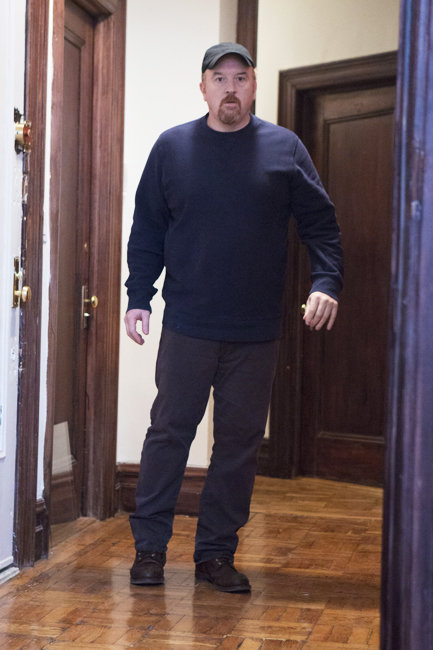 K.C. Bailey/FX
C.K.'s show handles fantasy in a way that few other programs do, playing on imagination to either breathe life into thoughts or sentiments that we've all experienced — the disruptive melodies of the morning garbage pickup, or obtrusively unhelpful medical professionals (Charles Grodin wonderfully plays a doctor who lays waste to the idea that Louie might ever be able to relieve himself of back pain) — or to say something interesting about the human condition (after blowing it with Yvonne Strahovski, accidentally punching her in the face and paralyzing her pupil, getting his own nose broken, and winding up on the losing end of a multi-million lawsuit, Louie can only smile about the fact that his woeful story has earned him the attention of a cute comedy club employee). Really, Louie is today's answer to The Twilight Zone.
The episodes yet to come this season will show us a different side of Louie, the type that offers earthy, biting commentary on who we are as members of this society and how we operate therein. But as a kick-off to the season, we're very pleased that C.K. chose to go the delightfully weird route. There's nothing on TV quite like Louie, and there really never has been.