Louis C.K. Brings Back His Brother (and Perhaps a Dunkin Donuts Plot?) in 'Louie' Season 4 Set Pics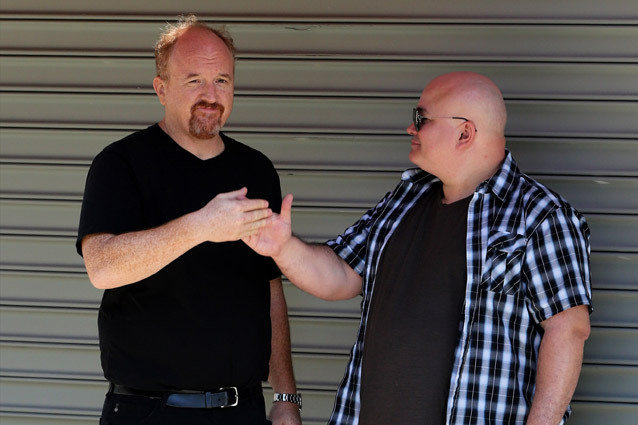 Splash News
Any fan of Louis C.K.'s acclaimed FX series Louie knows that the writer/director/star has a good deal of fun with the canon of his in-universe family. Over the course of the past three seasons we've seen many relatives: one brother; three sisters — wait, no, was it four sisters? Whose daughter was Amy?; a niece (that's Amy); a brother-in-law; a mother who was, A) kind and compassionate, and B) demonic and caustic; a father who was, A) thickly accented and sexually explicit, and B) long estranged from his son and living in Boston; an Uncle Excelsior who doubled as a New Jersey stranger opting for an orgy with our hapless hero; and an ex-wife who has been shown to be dismissive, white (at least her arms), supportive, and black.
There's no hard reason why all of these things cannot coexist in one dense, fertile chronology, but some have pointed at C.K. as simply picking and choosing what specific reality he wants to represent week by week. But some consistency does appear to exist: Louie is bringing brother Robbie back for the first time since Season 1.
Robert Kelly played Louis' even more pitiful brother Robbie in three Season 1 episodes. He is introduced as a venerable sad sack and sorry excuse for a support system for the recently divorced Louis, and then revisited as a victim of his and Louis' mother's (version B) cruel withholding of affection. But Season 2 and 3 kept us Robbie-less, instead offering sisters in the form of a pregnant Rusty Schwimmer, a crying Lisa Emery, and a delightfully surprising Amy Poehler. But as Louis' only recurring sibling so far, it'll be fun to see what the newer, weirder, more inventive identity that the show has taken will do with the C.K. brotherhood.
Additionally, we might be seeing Dunkin' Donuts take some kind of a role in Louie, which is hardly a far-fetched notion…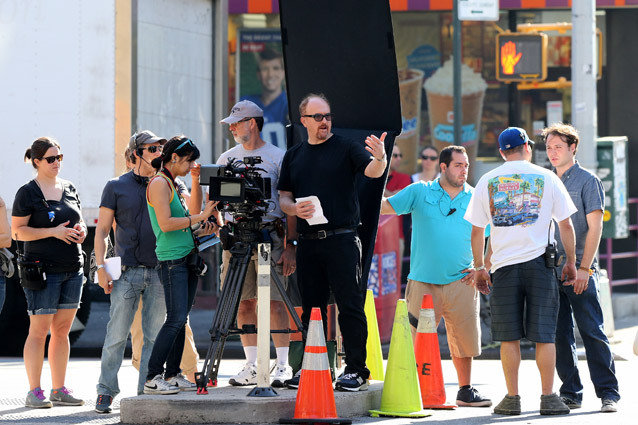 Splash News
Louie returns to FX in 2014… a long ways away, yes, but perhaps time duly set aside for giving those old episodes a second or fifth viewing on Netflix.
More:
'Wilfred' Will End After Season 4
'American Psycho' Series Coming to FX
Amazon Announces 3 New Comedy Pilots
Follow @Michael Arbeiter
| Follow @Hollywood_com
---
From Our Partners


Stars Pose Naked for 'Allure' (Celebuzz)


20 Grisliest TV Deaths of 2012-2013 (Vulture)