'Mad Men' Season 6: Who Is Going to Die?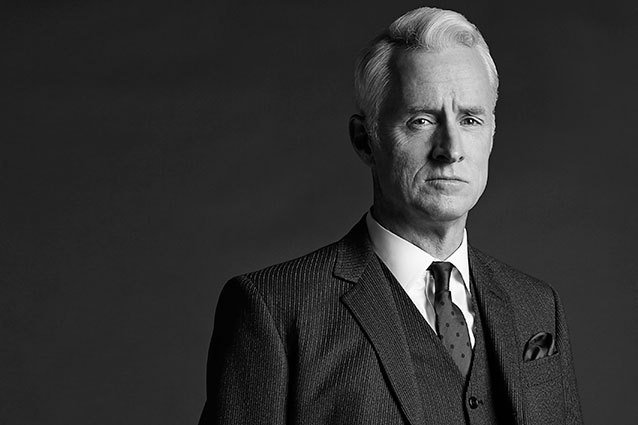 For everybody wishing to avoid even the most loosely defined of Mad Men spoilers, we suggest you hop on out of this article and perhaps redirect your attention to this. But to those of you hungry for all of the Season 6 info you can find, here's something to think on.
E!'s Spoiler Chat has enlightened the world unto what's in store for the next chapter of the AMC gem. In the season premiere alone, fans will be treated to a wedding and two deaths (and no, Hugh Grant is not in this episode). So who are the lucky bride and groom? And far more interestingly, who are the ill-fated corpses-in-the-making?
RELATED: 'Mad Men' Season 6 Party Scenes and What They Mean
Mad Men proved last year that even its spotlit characters are unsafe: Lane Pryce (Jared Harris) bade his farewell to the world in one of the best, though saddest and most jarring, episodes of the show to date. So who else might be hitting the road in the forthcoming season? Let's consider the options…
Don Draper
No chance. He's the central player, the most intricate and haunting character, and the primary appeal to the key demographic of people who appreciate a strong jawline.
Peggy Olson
Quite unlikely. Her ascension from mild-mannered secretary to industry bigshot is the narrative that carries Mad Men forth.
RELATED: 'Mad Men' Season 6 Poster: Whose Hand Is Don Holding?
Roger Sterling
Meh… it wouldn't be beyond the realm of possibility, but we'd be shocked considering the flavor he adds to the program, as well as the wealth of misguided self-exploration he's undertaken of late.
Joan
Getting warmer, though still in the "would be a shocker" territory. Joan has been through too much, and is a new mother — its unlikely that the show would give her the boot.
Megan
She's minor enough that this twist would not be beyond the show's plausible reach, but important enough that a season premiere axing would seem a bit insensitive to her and Don's story. We think she's safe, too.
Pete
Here's where it gets interesting. See, Pete is at once a supercharged force for the show's story, an important character both thematically and contextually… and the sort of character you could totally see getting his comeuppance. His deficit of redeeming qualities is bound to get him killed one of these days. Could he be the one?
RELATED: 'Mad Men' Adulterers Alexis Bledel and Vincent Kartheiser Engaged!
Betty
Would you miss her?
Bert Cooper
Now we're getting somewhere! He's old, he's senile, he's curmudgeonly… Bert's not a bad candidate for this race. Although we can't say SCDP would be as entertaining without his malignant psychoses. We're thinking some combination of old age and years of bigotry that'll dig his grave this season.
Harry
If somebody doesn't murder him soon, then this show's just not realistic. He's our biggest bet.
Follow Michael Arbeiter on Twitter @MichaelArbeiter
[Photo Credit: AMC]
---
You Might Also Like:


Topanga's Revealing Lingerie Shoot: Hello '90s!


25 Stars Before They Were Famous