'Mad Men' Leads in Talks for Two More Seasons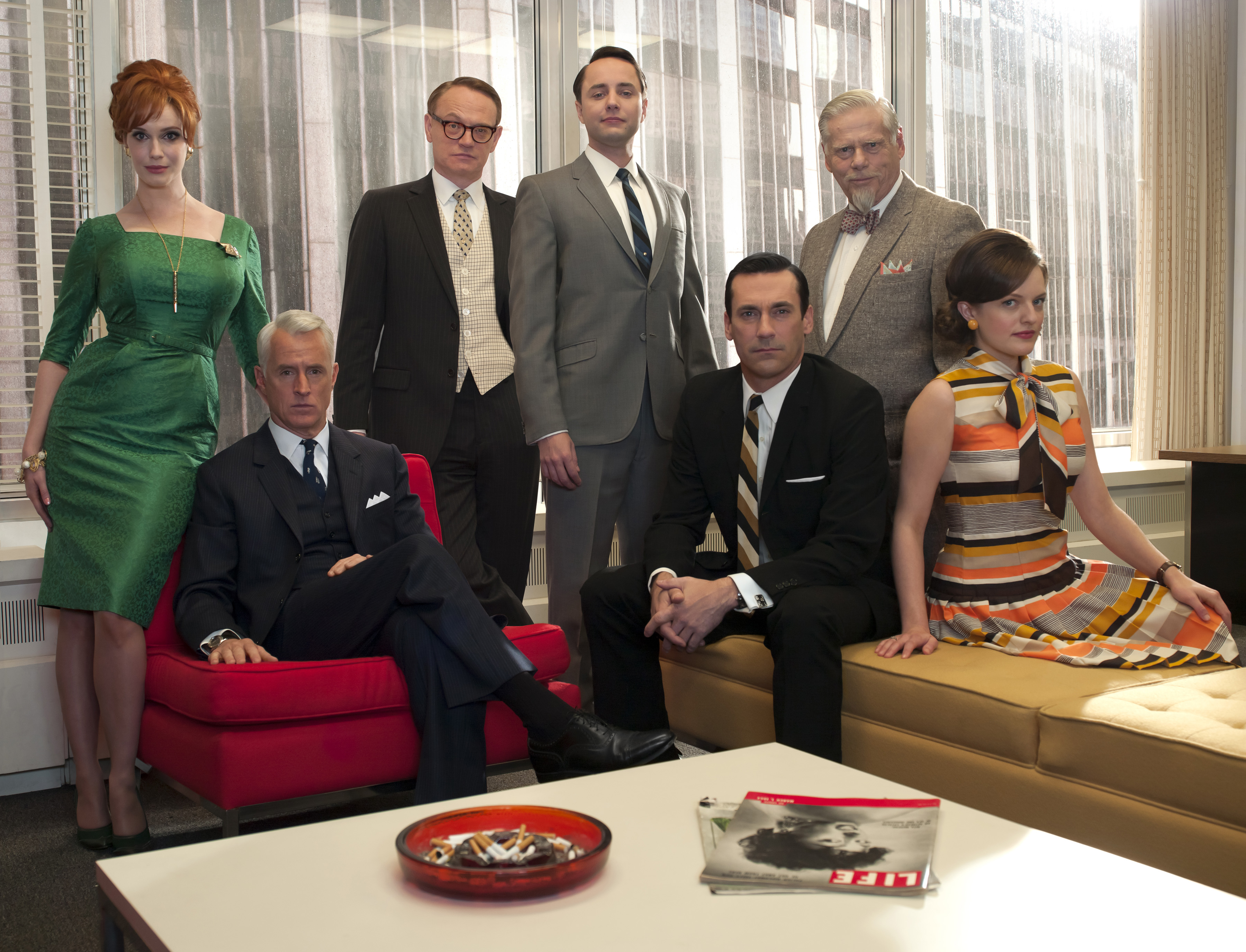 Mad Men — you know, that obscure show about that ad agency that nobody ever talks about — has had its fair share of uncertainty when it comes to the who, what, and how much!? of television deals (let's ignore for a moment the fact that we were Men-less for a solid year and change before Season 5). It's a good sign for our favorite ad executives, then, that several of the show's leads are in talks to remain on the award-winning drama for two more seasons, according to The Hollywood Reporter.
January Jones, Vincent Kartheiser and Elisabeth Moss are all currently in final negotiations with Lionsgate TV to remain at Sterling Cooper Draper Pryce for two more cycles of cigarettes, whiskeys and Madison Avenue meltdowns. There's little doubt that the three — along with Christina Hendricks, who is in talks for her own separate deal — won't return to the Emmy-winning hit when production on Season 6 of the Emmy-winning hit begins in October.
The most interesting aspect, of course, comes with Moss's inclusion, as her character Peggy Olsen bid farewell to SCDP at the end of last season following yet another brutal year of mistreatment for her woebegone alter ego. Of course, creator Matt Weiner has previously promised that despite Peggy's departure, Moss is still very much on the ticket for the rest of the show.
To put these negotiations into perspective, star Jon Hamm signed a three-year deal last year to remain on the program until the end of its run, reportedly after Season 7.
Follow Marc on Twitter @MarcSnetiker
[Photo Credit: Frank Ockenfels/AMC]
MORE:
'Mad Men,' 'American Horror Story' Lead Emmy Nominations
'Dog Day Afternoon,' 'Mad Men' Writer/Producer Frank Pierson Dies at 87