'Mad Men' Meets 'Walking Dead': Don Draper Eats Intestines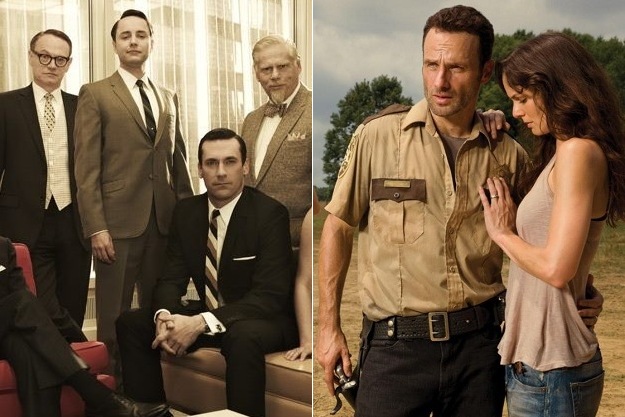 What do you get when you combine the two hit AMC shows, Mad Men and The Walking Dead? Apparently a whole lot of eww, according to a new viral video that does exactly that.
The spoof, which has been attracting attention every since it was posted by barelypolitical on April 4, features a New York City advertising agency run by the same crew; if you don't count the fact that they are now decomposing zombies. In the clip, the new Don Draper (who is normally played by Jon Hamm) still has women on a heavy rotation, but this time it's because the bloodied boss is actually eating his female admirers. In another spot-on impression, the agency's namesake Roger Sterling — who spends most of his time swilling liquor from the couch — appears to escape death by reasoning with the gunman, "Don't shoot me. I don't do anything around here."
What was your favorite part of the video parody?